Are you ready for your next big get-together? Why not have the best vegan party appetizers and finger food on hand for vegans and omnivores alike. All your bases are covered.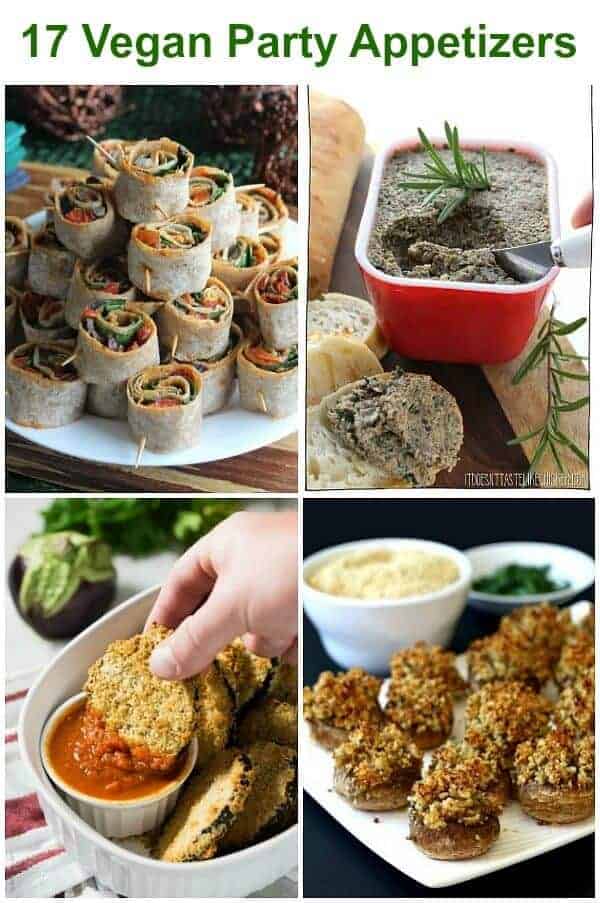 Do you throw lots of parties? Do you have an occasional get-together? Are you looking for a variety of finger food for all of your friends and family?
Well, you've come to the right place. Just take a gander at all of these delicious vegan recipes that will be enjoyed by everyone and will keep the festivities going strong.
From dips to pates through crostini and finger food you'll find a huge variety of veggies starring as the main event or blending with other flavor enhancements.
The Best Collection of Vegan Party Appetizers
In no special order because you need to try them all. All 17 of them!
Crostini - Bruschettas
Special Veggie Dippers
Pate
Rollups - Pinwheels
Party Mix
One and Two Bite Wonders
Hummus - Dips
Cheese Ball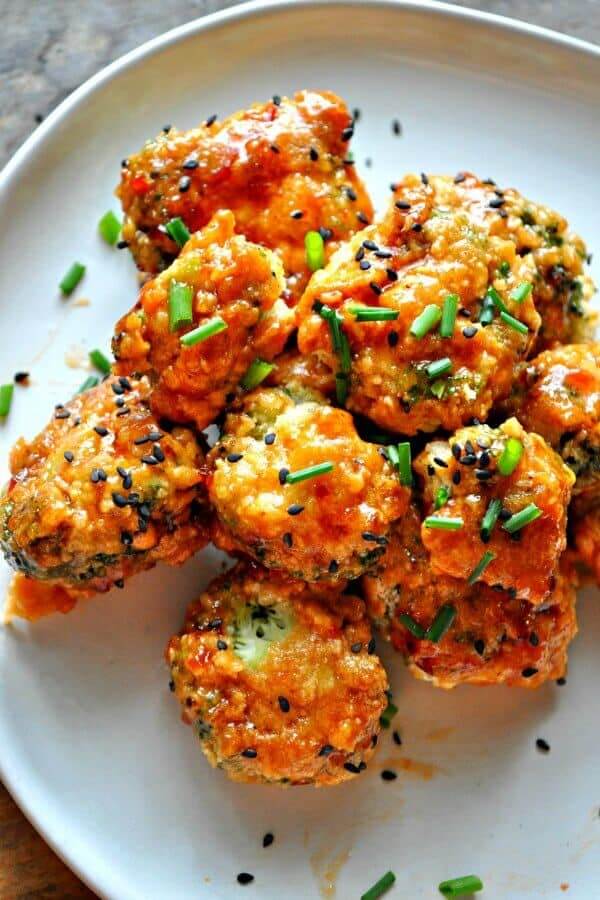 I bet you didn't think you could prepare broccoli like this. It's spicy glazed with all the right flavors and this popcorn broccoli is totally poppable! The popcorn broccoli is amazing without the glaze too. They are perfect little nuggets that can be dipped in any of your favorite dips.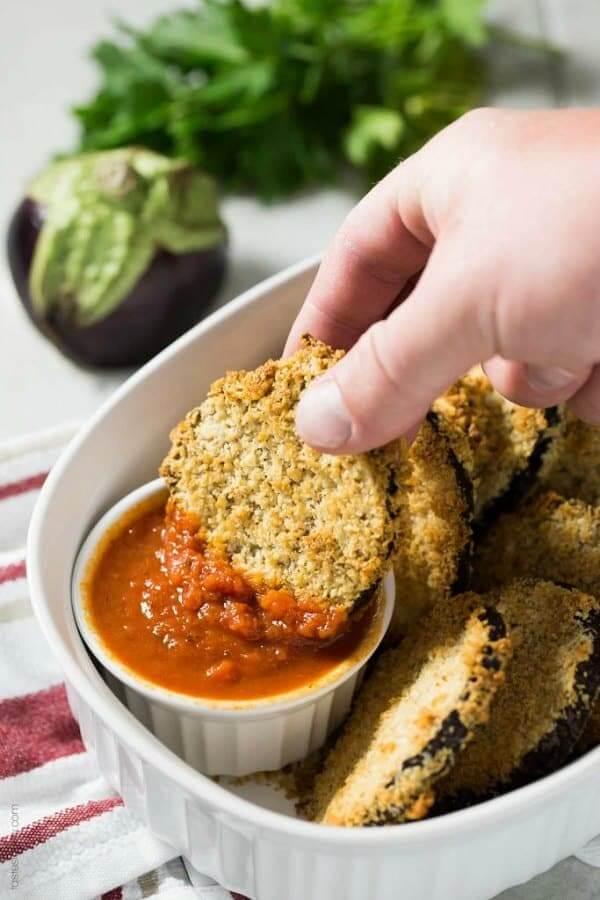 Vegan crunchy baked eggplant bites are served with marinara dipping sauce. It's such a great way to serve eggplant and everyone goes nuts for them. It's an appetizer that no one would guess was vegan.

This Vegan Mushroom & Walnut Pâté is delicious and uses simple everyday ingredients for one of the best spreads around. It's quick to make and easy to eat. Spread it on your favorite small bread slices, crackers or toasts for a crowd-pleasing appetizer.
4. Garlic Hummus Stuffed Mini Bread Bowls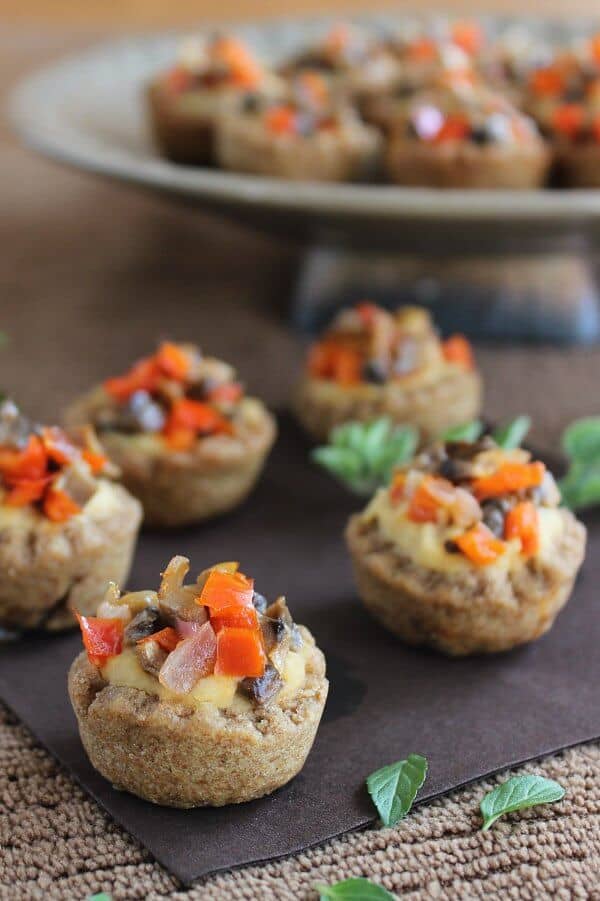 Garlic Hummus Stuffed Mini Bread Bowl Appetizers are substantial little bites and they have everything going for them. This mini bread bowl recipe is sturdy, flavorful, and the cups taste as good as they look.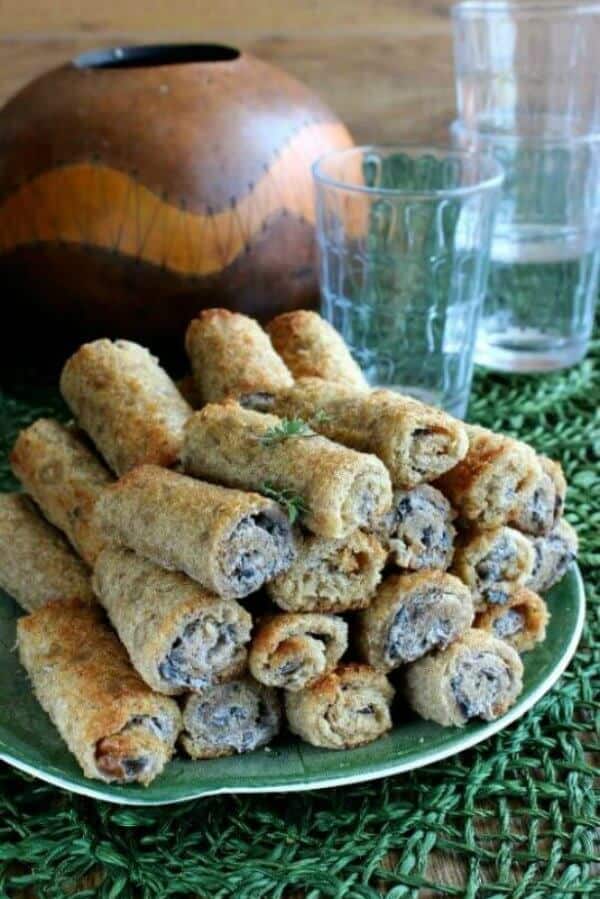 Rolled Toasted Mushroom Appetizer is something that I don't think you've seen before. Roll the bread flat first, spread with filling, roll up and bake. Delicious and so worthy of being in the top 17 vegan party appetizers list.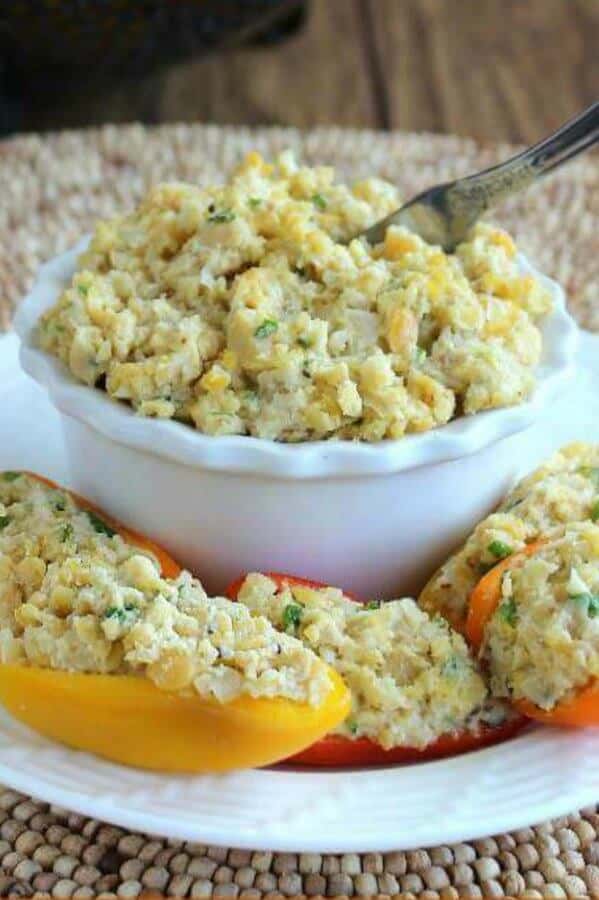 No Bake Stuffed Mini Peppers are the perfect vegetable appetizer. Mini Sweet Peppers are filled with a flavorful chunky chickpea stuffing. It is also perfect for a make-ahead appetizer. You have to try this incredibly healthy raw finger food.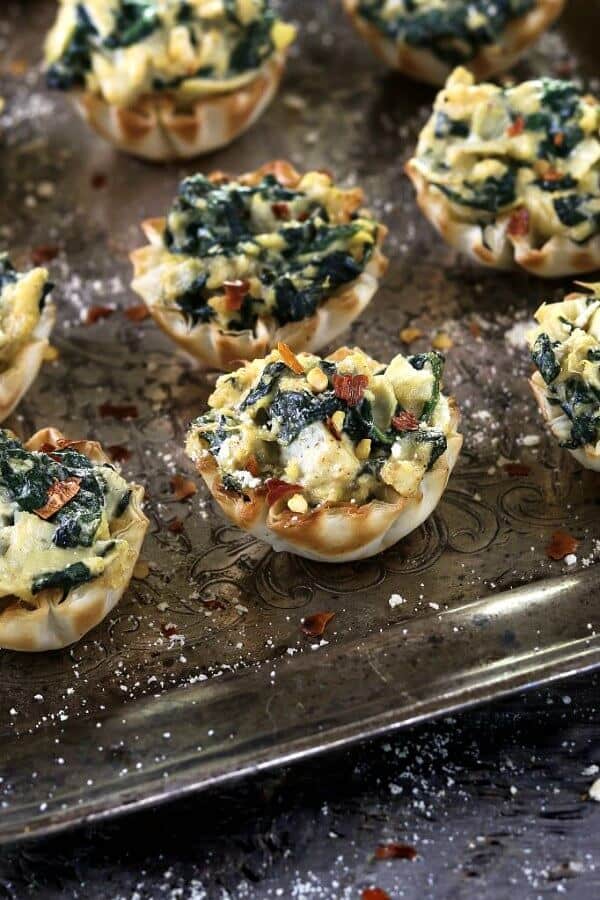 Vegan Spinach Artichoke Cups are a crowd favorite. A beautiful and tasty mixture is tucked inside a crispy and flaky shell. You can make the cups ahead of time too. Now that's what I call easy entertaining.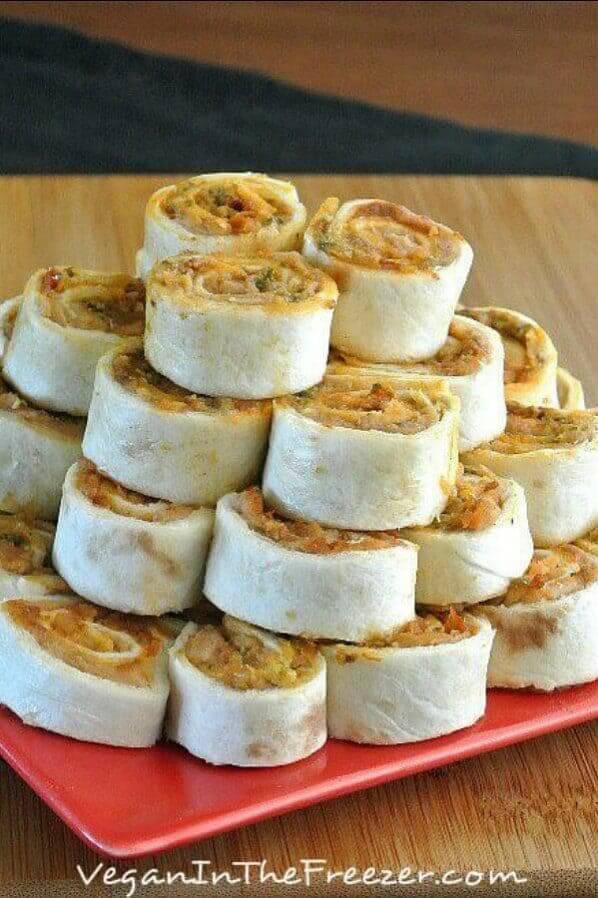 Pesto Tortilla Rollups are to die for. There are two different pestos and they have very different flavors that make them stand out with perfection. Using the beans as a base melds it all together and you'll get the best little bite ever.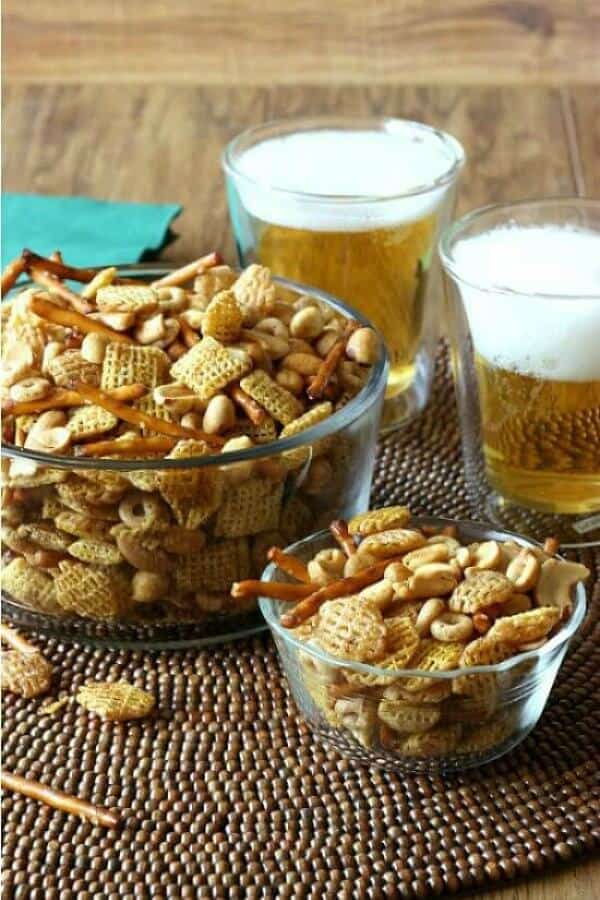 Nuts and Bolts Party Mix is an old-timey recipe that can keep an army 'snack happy'. Improved with a few more seasonings and so easy to make. The kids will love them too so you might want to make even a bigger batch.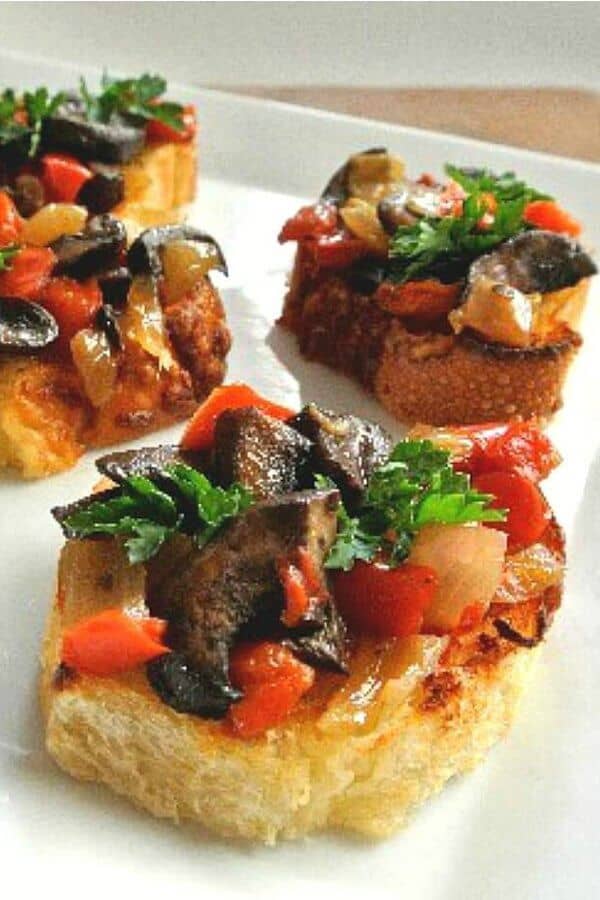 Mushroom Bruschetta Crostinis are a fantastic appetizer that has only 6 ingredients. It comes together quickly for perfect Mediterranean classic flavors. An added bonus to this recipe is that the Cremini Mushroom Bruschetta is also sublime on its own as a side dish.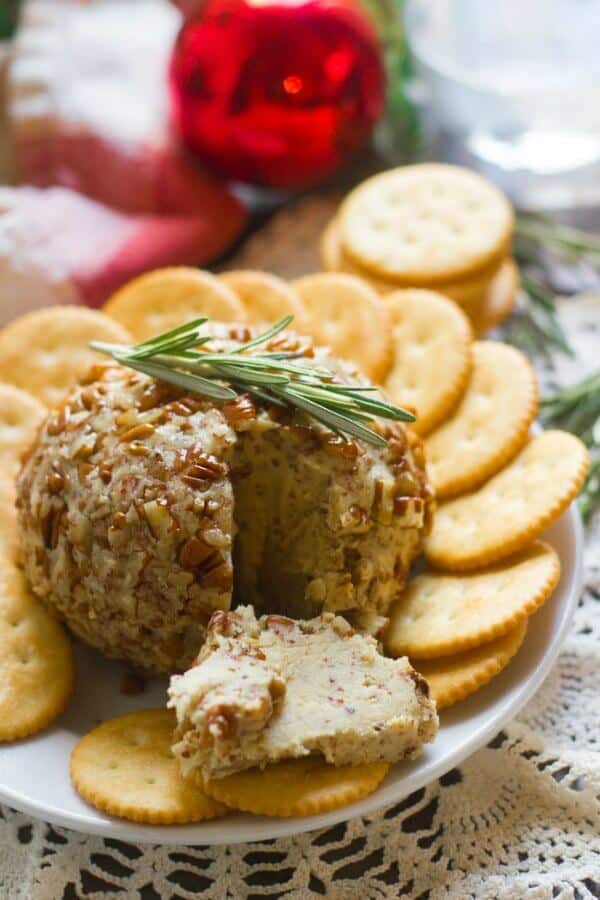 This vegan cheese ball is made with creamy cashew cheese flavored with maple syrup and Dijon mustard, rolled up and covered with a crunchy pecan crust. Can you imagine? Slice a nice chunk on our favorite cracker.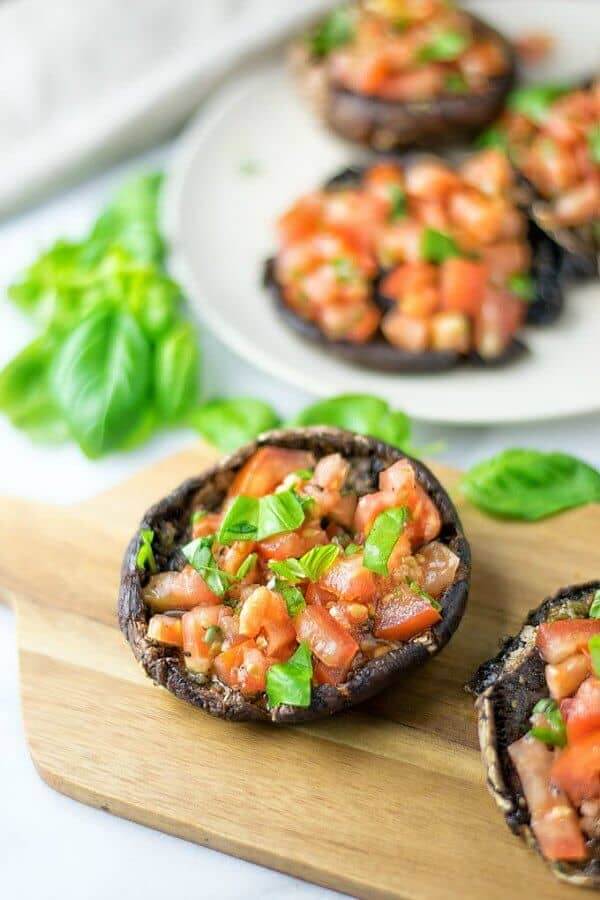 This amazing Portobello Mushroom Bruschetta is a new spin on a classic with tomatoes, basil, and garlic. It just takes 5 ingredients and 2 easy steps to make these vegan, gluten-free, and so incredibly delicious appetizers.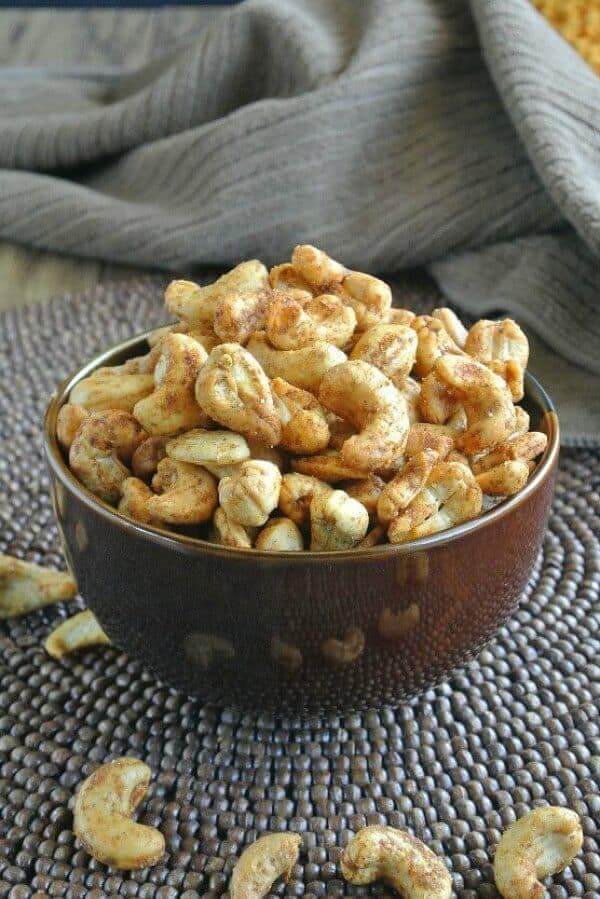 These Spiced Cashews that are made in the slow cooker are delicious and easy. The spice mix is flavorful and spicy with a lot of coating on each nut. People will think you paid a lot of money for them and they must have come in a beautiful tin.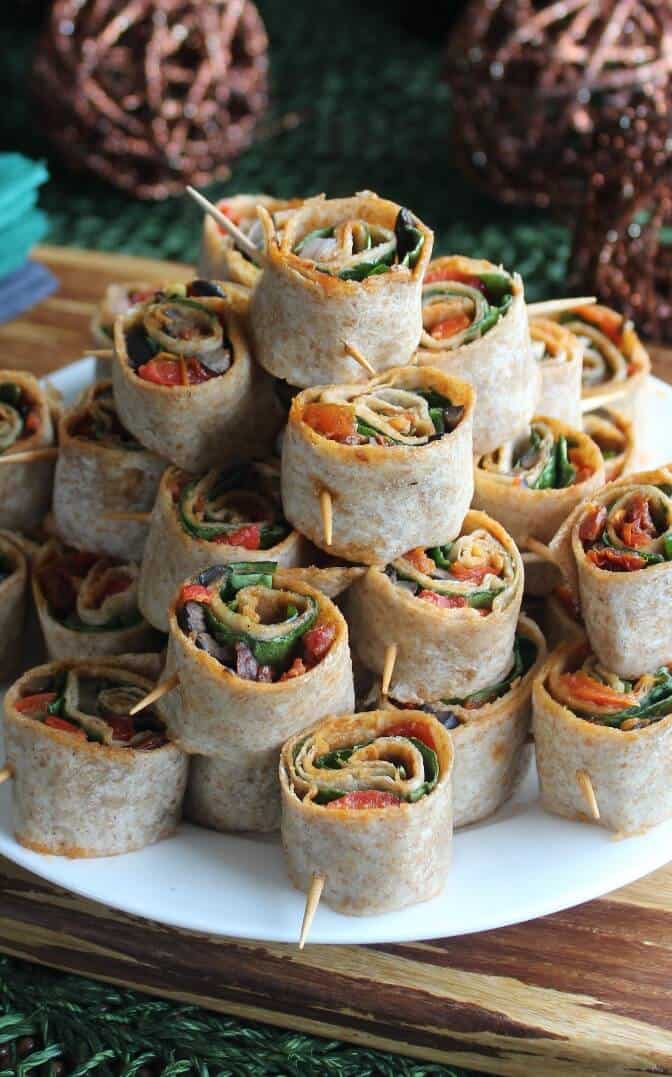 Spicy Tortilla Rollups are layers of flavor starting with a spicy pesto base and ending with fresh baby spinach. Roll up tight, slice and pop in your mouth. You'll probably want to make them for lunch too.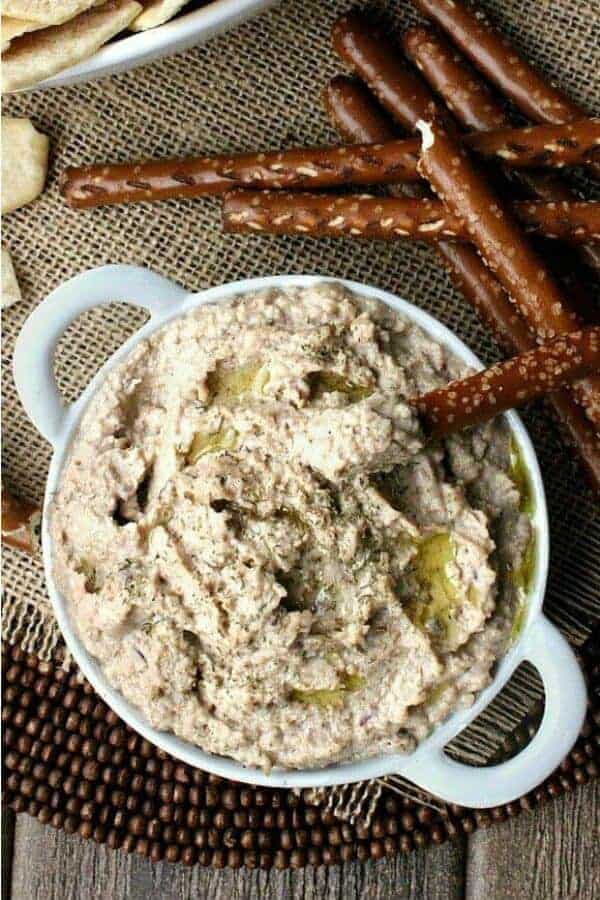 Best Kalamata Hummus is a boldly flavorful hummus that will be a fantastic addition to your recipe box. So easy too. Just combine and blend. Great with veggies, crackers, pita triangles and just about anything you can think of.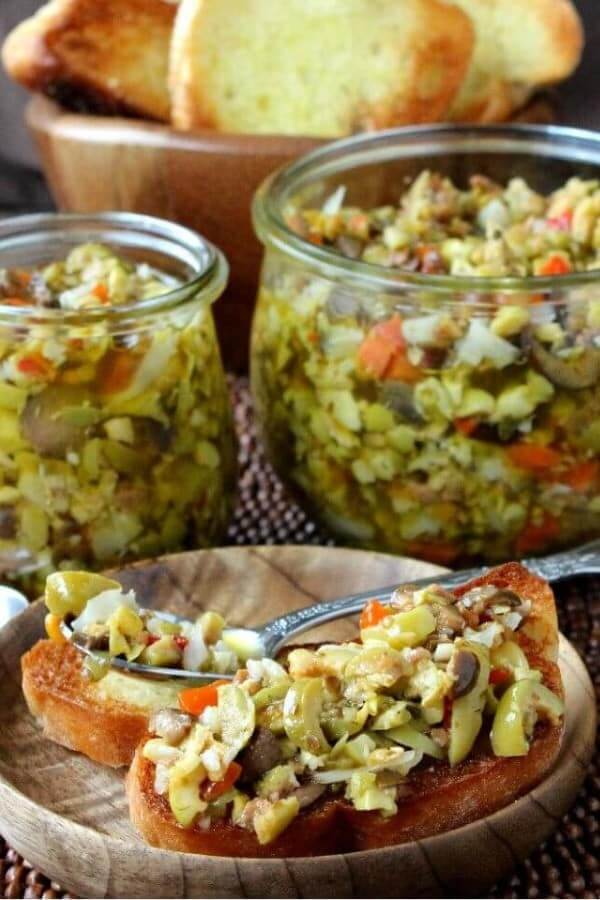 Olive Tapenade Crostini is slathered on homemade toasts for a classic crostini appetizer. The hearty Italian flavors are spruced up for even more flavor! It's a unique and easy recipe that takes only minutes.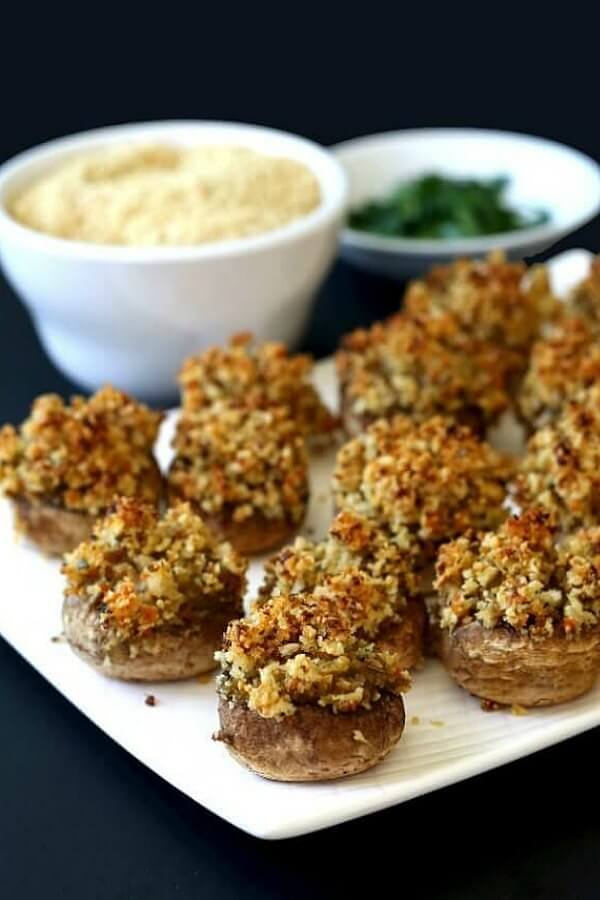 Holiday Stuffed Mushrooms are classically filled with a bit of grated carrot for a pretty and tasty recipe. Yes, finely grated carrot and it adds so much to the appetizer. In fact, they can be a side dish or appetizer. You decide.