Vegan Peanut Butter Cups are a little different in looks but they are just as delicious as the original and without the extra additives and preservatives.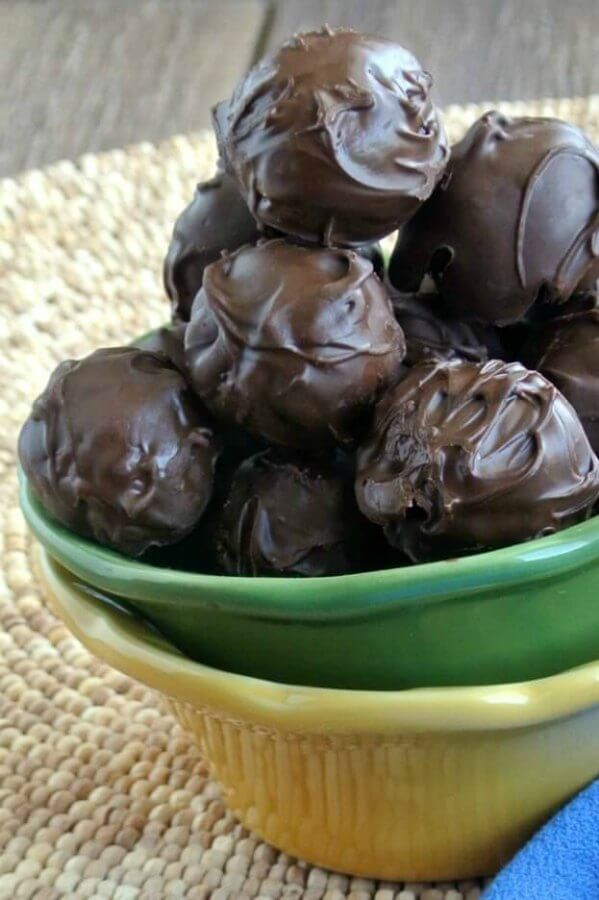 I can't wait for my nieces to come over. Peanut Butter Cups are their favorite and it will be so much fun to make them together.
As they take their first bite there will be a smile in their eyes and on their faces – even before they have their fingers out of their mouths. I just know it!
Oh, those bright innocent eyes melt my heart.
Remember how delicious Reese's Peanut Butter Cups are? I really kid you not that these are just like them.  And vegan to boot.
Not healthy in any way but such a fantastic treat! You can have them sometimes.
You can substitute almond butter for the peanut butter too. Thank goodness they can be frozen.  That'll add a little extra layer of protection for overindulgence.
I think that is where the bright innocent eyes of my youth got a little not so innocent.  Calories.  Only one or two for sure but it will satisfy your peanut butter cups craving.
There are only four ingredients and all of them are probably already in your cupboard.  What could be easier?
Can Vegan Peanut Butter Cups Balls also be Made as Cups?
You can absolutely make these in little mini muffin cups too so go ahead and take your choice.
All you'd do differently is to lay out little mini muffin cups.  Pour in a layer of the melted chocolate.
Place in a little disc of the filling and pour some more chocolate over the top.
Let harden and you have little cups.
A light bulb just went off.  I've already made 
Peanut Butter Cookie Dough Ice Cream
so why not make Peanut Butter Cups Ice Cream too?
You'd better believe I'm going to be making that treat real soon.
I'll chuck them and toss them in the coconut cream ice cream mixture, stir and freeze again.  Whoa!
Back to innocence.  Next time you're watching a movie with your friend or loved one, have a couple of these delicious little candies and remember your childhood.
This post contains affiliate links. Read my disclosure policy here.
How about a 4 ingredient video quickie?
I keep them in the refrigerator because the chocolate can get 'melty'.   If your house if coolish you can leave them out.
You can even store them in the freezer and they will be ready to eat within a half an hour of removing.