Vegan Meatloaf with Chickpeas, Green Split Peas and Mushrooms is easy and works great with mushroom gravy, bbq sauce and sliced for meatloaf sandwiches.
Everybody needs a vegan meatloaf or two or three in their repertoire. One of the special differences with this meatloaf is that it has split green peas instead of lentils.
There is so much more flavor with just that one little change. Mushrooms add another texture too. This is truly a unique meatloaf that is foolproof.
The reason it holds together and slices so beautifully is also because there is some vital wheat gluten included. Not much but it really helps to add to that hearty loaf.
How Do You Make Vegan Meatloaf Sandwiches?
There are a few different ways and each one is my favorite. No kidding – it just depends on how I feel that day. You can add lettuce and onion slices if you desire.
The traditional way is to take a sandwich size hoagie or submarine bun and lay it open. Have a warmed thick slice of 'meatloaf' and spoon on some warm marinara or spaghetti sauce.
It goes great on a hamburger bun too with barbecue sauce. I always like to warm my veggie loaf when I first put it on a sandwich. It can cool off but I like to start it warm.
Nice hearty sandwich bread with chipotle mayo. Lots of it.
You actually can leave out the gluten flour and mix in any of your chosen flours. Gluten-free almond flour even. One should be added though because it helps in the binding.
Now with that said, you can leave it out and the slices will just be a little looser. They will still hold their shape but in a softer way.
Probably like some other lentil loaves that you've had. Still delicious and still sliceable but they will fall apart easier in a sandwich.
One of the reasons I make vegetable loaves is for the sandwiches.
I really practiced on this loaf and made it three different ways before I landed on a true original. One of the things I learned is when to add the vital wheat gluten.
You need to add it right before you add the wet mixture and stir in the vital wheat gluten right then.
You see the split peas and chickpeas are a little moist and as soon as you add the flour that little bit of wet will make it try to become glutenous.
I knew that would happen and the first time I made the loaf I added it at the right time (that loaf was with lentils).
All was good and then on this recipe, I wasn't thinking and added it too soon. You can fix it. You see? Now I can tell you what to do if that happens to you. Aren't I thoughtful? 🙂
It's not tough to fix if this happens to you. All you have to do is add the mix, one third at a time, back to the processor and pulse it a couple of times.
Then dump it back into the big bowl for mixing. Now add the wet mixture. See? Simple.
What Side Dish Goes with Vegan Meatloaf?
It depends on the topping but here are some good ones to go with red sauces.
Mashed Potato Casserole goes with so many things.
A nice vegetable that would pair perfectly would be Pure Delicious Cauliflower.
Vegetable Jumble makes sure you get all of your favorite recipes.
For that perfect meatloaf with rich brown gravy, you have to have Scalloped Potatoes!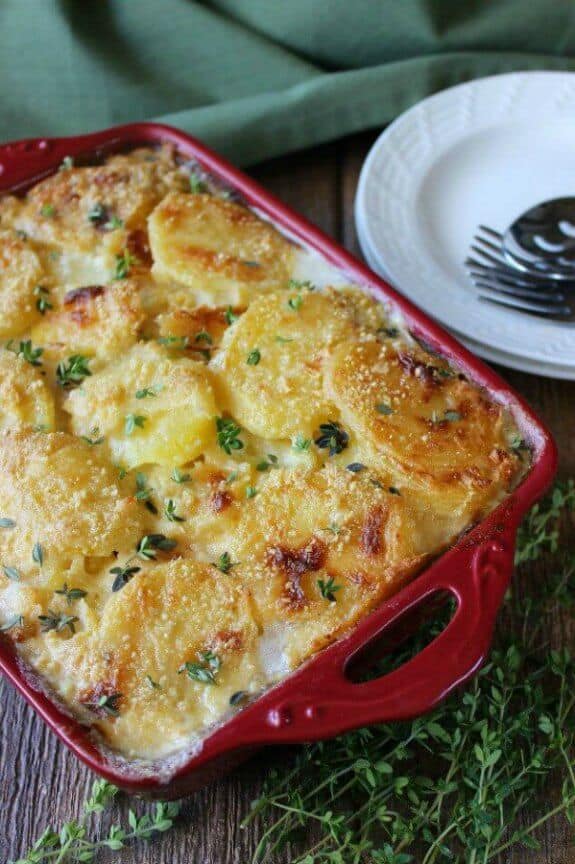 This post contains affiliate links. Read my disclosure policy here.
A nice feature to this recipe is that you bake it with no sauce and you can add whatever topping you like when serving. A rich brown gravy or a red Italian sauce. Whatever you choose.
If you have leftovers then that will give you another chance to change it up for another meal – or sandwich.
I learned how to make wonderful sauces and gravies when I lived in the South and I'll get a vegan rich brown gravy on the blog soon that you can use at Thanksgiving or any one of the wonderful holidays coming up.
Let's Get Connected!
Facebook | Pinterest | Instagram | Bloglovin
Print
Vegan Meatloaf that's Loaded
Vegan Meatloaf with Chickpeas, Green Split Peas and Mushrooms is easy and works great for multiple meals.
Ingredients
1/2

cup

onion

- onion, diced small or pulse in the food processor a few times

14

ounces

chickpeas, canned, drained

- save the aquafaba and freeze it for future recipes

2

cups

portobello mushrooms

1 1/2

cups

rolled oats, ground

1

cup

cooked green split peas

2

tablespoons

flaxseed meal

1

teaspoon

ground sage

1

teaspoon

salt

1/4

teaspoon

ground black pepper

1/2

cup

vital wheat gluten
The wet Ingredients to Mix:
6

tablespoons

tomato paste

2

tablespoons

Worcestershire sauce

2

tablespoons

tamari

1/2

teaspoon

liquid smoke
Instructions
Prepare the Loaf Pan:
Cut parchment paper to fit inside the bottom of the loaf pan. I like to do it in both directions. See the photo below. You really don't have to do it both ways but I would lay it to fit the width instead of length.

Set out your largest mixing bowl and a food processor.

Add the chickpeas to the food processor and pulse a few times to chop up so that none of the chickpeas are whole. Place in the mixing bowl.

Add 1/3rd the mushrooms to the food processor. Pulse a few times until the mushrooms are pretty small pieces. Place in the large mixing bowl and continue with the rest of the mushrooms, 1/3rd at a time.

Place the rolled oats into the food processor and grind small to measure 1 cup. Add to the large mixing bowl.

Cook the green split peas to measure 1 cup after it is cooked. Add to the mixing bowl.

To the mixing bowl add onion, flaxseed meal, sage, salt, and pepper. NOT the vital wheat gluten.

Preheat the oven to 400°.

In a small bowl mix all of the wet ingredients.

Mix all of the ingredients in the large mixing bowl. Now add the vital wheat gluten and mix.

Right away, after adding the vital wheat gluten mix in the wet ingredient mix.

Pack into the prepared loaf pan and lightly press the mixture down. Firmly to make contact but not packed down hard.

Bake ay 400 degrees for 40 minutes.

Remove from the oven and let the pan cool on a wire rack for about 10 minutes. Now get ahold of the parchment paper and lift the 'meatloaf' out and serve.
Nutrition
Nutrition Facts
Vegan Meatloaf that's Loaded
Amount Per Serving (1 Serving)
Calories 257
Calories from Fat 27
% Daily Value*
Fat 3g5%
Sodium 690mg29%
Potassium 713mg20%
Carbohydrates 44g15%
Protein 14g28%
Vitamin A 235IU5%
Vitamin C 5mg6%
Calcium 61mg6%
Iron 4mg22%
* Percent Daily Values are based on a 2000 calorie diet.
Can You Freeze Vegan Meatloaf ?
Heck yeah!
It is perfect for freezing. If you have it around long enough.
Place any leftovers in a freezer safe container. If I use freezer bags I like to double bag.
It will keep in the freezer for 6 months.