Cashew Pralines Recipe is a mix of a few ingredients, like cashews and chocolate that make the best no bake candy. Perfect texture too.
This Cashew Pralines Recipe is a bit of a change-up in that the flavor base is cashew instead of pecan. I'm sure my mother would approve. Cashews were her favorite nut.
Speaking of mother - she would make a praline candy that was one of my favorites. Not traditional in any way and I think it may have been a whole lot of brown sugar. How times have changed.
Fast forward, I lived in Georgia when I was in my early 20's and it was a couple of years of amazing experiences.
From the people to the landscapes it gave my husband and I the ability to travel to the east coast in a depth that we wouldn't have been able to do without living there.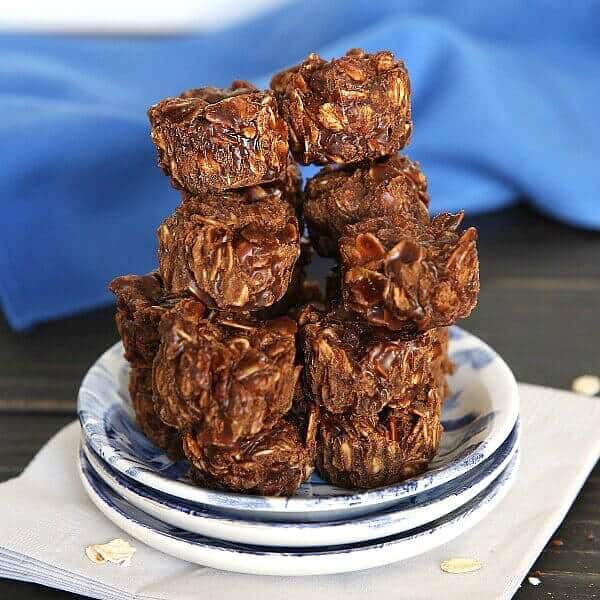 Another major learning experience was the cooking. My mother-in-law was an amazing southern cook.
It's true that the green beans were cooked to death and there wasn't a vitamin left in the pot when they were done but, boy, were they good.
Then there were biscuits and gravy. Gravies and sauces are no problem for me anymore. Another take-away recipe? Pralines. Oh, yeah.
Cashew Pralines Recipe is Candy to the Max
Now, there's traditional southern Pecan Pralines. Just delicious candy with a unique flavor and texture. I wanted to change the recipe just for the fun of it. I can't help myself.
Let's Get Connected!
Facebook | Pinterest | Instagram | Bloglovin
The texture is different because of the oats but in between the oats you still get that creamy sweet brown sugarish texture. If you've ever had a praline you know exactly what I'm talking about.
I made these in little cups but you can sure make them in little round dollops like the originals. I've done that too and it works great.
You know what else I did? I made Black Walnut Pralines. They have less ingredient and are smoothly melt-in-your-mouth sweet. Here's what they look like.
So jump into the middle of the popularity of pralines. Get mixing and you'll have a candy treat in minutes.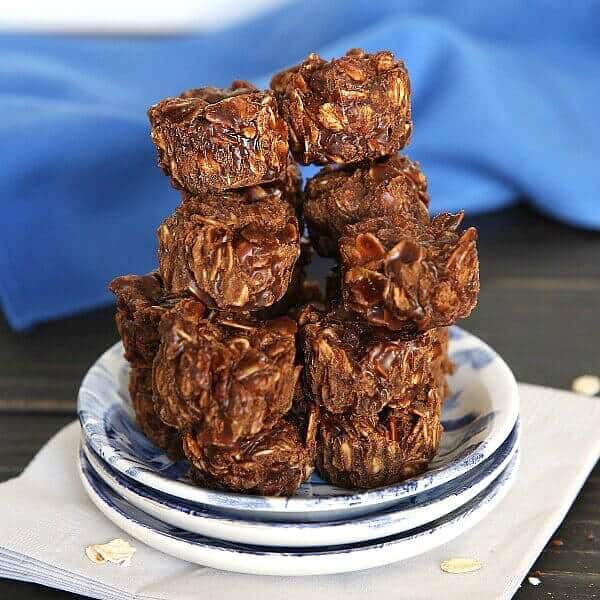 Cashew Pralines
Cashew Pralines Recipe is a mix of a few ingredients, like cashews and chocolate that make the best no bake candy.

Ingredients
1/2

cup

dairy free butter

1/2

cup

almond milk

- unsweetened

2

cups

coconut sugar

1/4

cup

cocoa powder

- unsweetened

1/4

cup

cashew butter

1

teaspoon

vanilla extract

1/2

teaspoon

sea salt

2

cups

old fashioned oats
Instructions
Put a mini paper liner in each cup of a mini muffin tin. Alternatively, line a baking sheet with waxed paper. Set aside.

Melt the dairy-free butter in a medium sized saucepan.

Add almond milk, sugar, cocoa powder and cook over medium heat . Bring to a boil stirring often. It takes about 3-4 minutes.

Boil evenly over a medium high heat stirring occasionally so that it until you get to the soft ball stage. 235 degrees on a candy thermometer.

Remove from heat and quickly stir in the cashew butter, vanilla extract and salt. Mix well.

Add the oats and mix well again.

Fill each mini cup almost to the top.

You could also drop by heaping teaspoons full onto waxed paper.

Set aside and let cool completely.
Notes
These will keep in the fridge for about 3 weeks and in the freezer for 6 months. When defrosting just set out in a bowl and they will defrost in no time or eat right out of the freezer.
Nutrition
Serving:
1
Candy
Calories:
93
kcal
Carbohydrates:
14
g
Protein:
1
g
Fat:
4
g
Sodium:
86
mg
Potassium:
47
mg
Sugar:
7
g
Vitamin A:
150
IU
Calcium:
10
mg
Iron:
0.5
mg