Vegan Instant Pot Recipes are easy and here are a variety of main dishes, sides and breakfast recipes for healthy vegan recipes instant pot style. Get an added dish or meal the fast way with very little effort.
Did you know that your Instant Pot can also be an air fryer, slow cooker, steamer, warmer, and more? It's a crazy appliance that makes life easier.
In this post, you'll not only find eight instant pot recipes for vegans but you'll learn what an Instant Pot is and what makes it so beneficial. I'm going to admit thought that the food od the best part.
What is an instant pot?
An Instant Pot is a multi-cooker that acts in multiple ways as multiple appliances. The main selling point of this product is that it cooks meals as fast as possible when used as a pressure cooker.
At this point, you might be wondering what makes owning an Instant Pot beneficial? Fortunately, I've got a few reasons why so many people love this handy kitchen appliance. Here are a few major benefits of cooking with an Instant Pot.
Saving time
One of the main benefits of an Instant Pot is that it saves you time in the kitchen. This device features a fully insulated inner pot, which means it requires less energy than more traditional cooking methods to heat up. Also, since an Instant Pot doesn't require lots of water, it boils liquids faster. Because of these features, an Instant Pot can reduce cooking times by as much as 70%.
Retaining vitamins and nutrients
As you cook in the kitchen, it's important to retain vitamins and nutrients from your foods. However, boiling food for long periods can cause your food to lose these important vitamins and minerals. Fortunately, the fast cooking time of an Instant Pot helps ensure you retain up to 90% of your food's vitamins and nutrients.
FAQ's
Is cooking recipes in an Instant Pot Safe?
Yes! When you're trying to cook food as fast as possible, it's understandable to have concerns about bacteria. Fortunately, pressure cookers are scientifically proven to destroy harmful bacteria like aflatoxins, mycotoxins, and phytohaemagglutinin.
What Instant Pot do you use?
I use the one in the photo at the top of the page and I've had it since 2016. So you can guess how many more varieties there are out there. Click on the link at the top for that Instant Pot and then look around to your hearts content on Amazon at all the cool appliances.
6 Vegan instant pot recipes
As promised, here are six recipes for incredibly easy and delicious dishes that you can make in your Instant Pot. Plus, each recipe in this list includes a link to the original and in-depth recipe.
This is a keeper and a dream come true. It's an easy to make recipe that's full of fresh vegetables and flavor. Instant Pot Vegetable Soup is healthy and perfect for warming up on cold nights.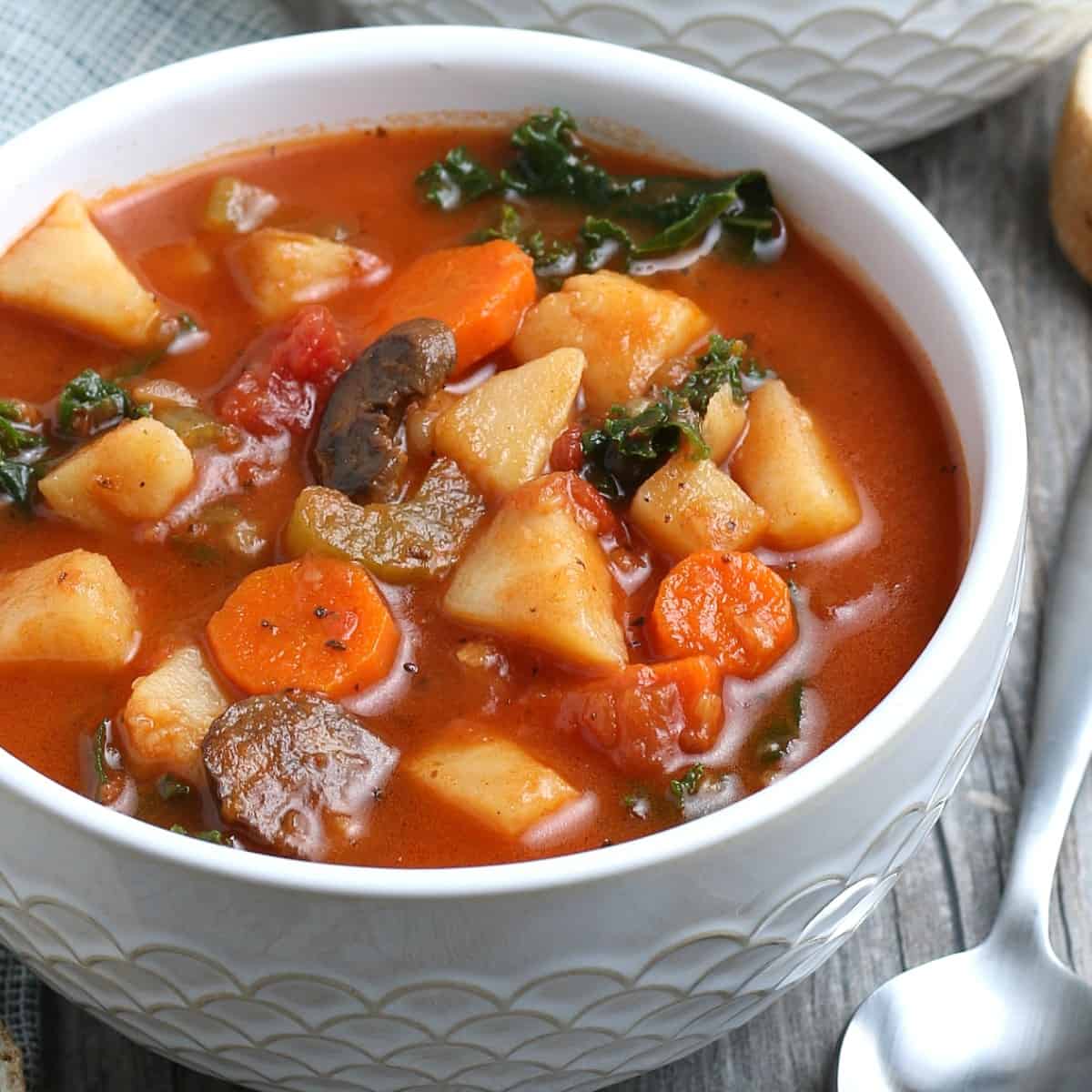 Always in the top 10 on my blog is this Instant Pot Potato Carrot Medley recipe. It has flavor to spare and all in under 30 minutes. So simple you can have your favorite vegetables anytime you want.
Oatmeal comes out perfect every time with this Instant Pot oatmeal recipe. It can be made with old fashioned oats or steel-cut oats. Both recipes are included and both recipes are comforting, healthy, and quick. Variations for oatmeal toppings are inside too.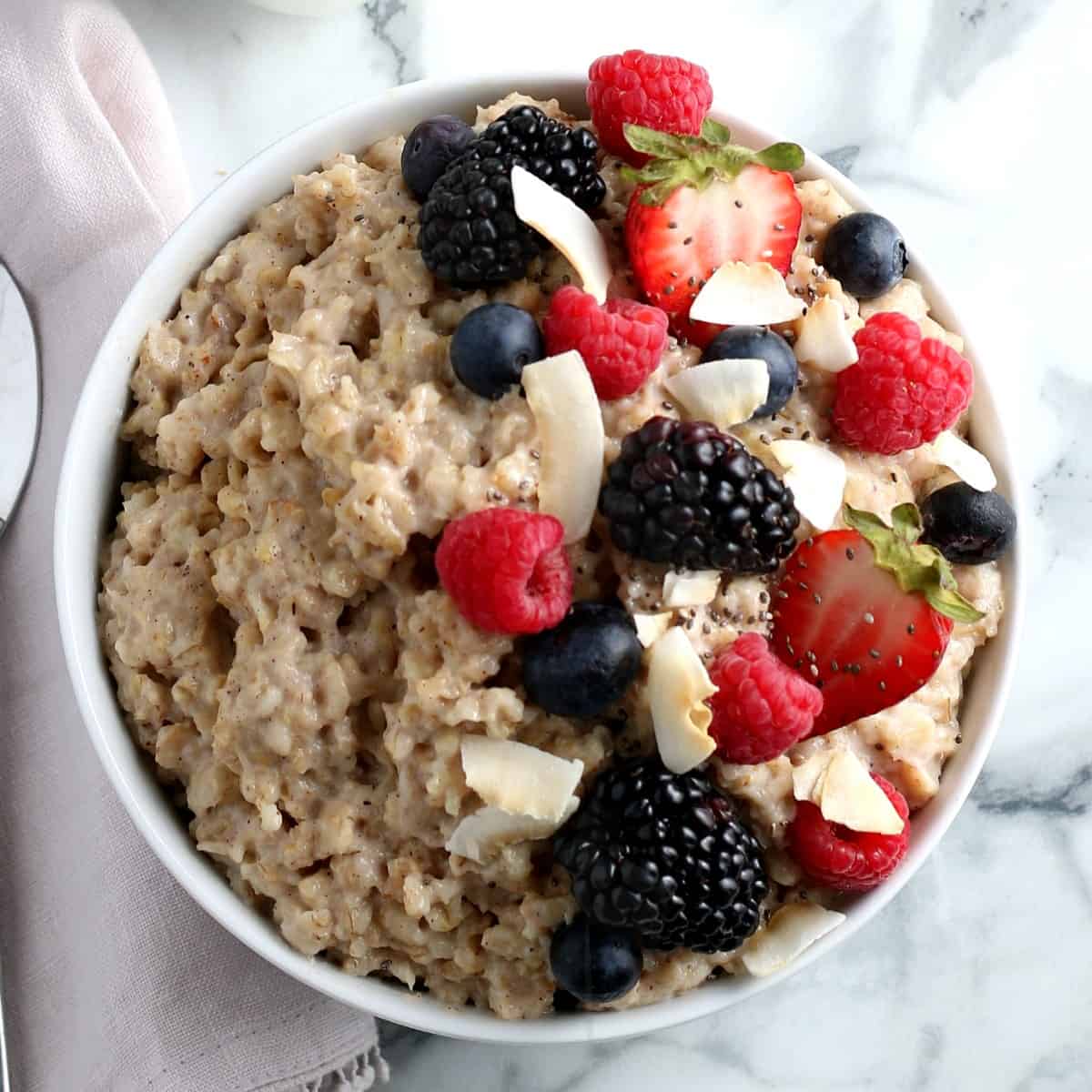 Did you ever think you could make homemade refried beans? Instant Pot Refried Beans are made with dried beans with no presoaking. It's a big batch so you can feed a large crowd or freeze for future meals. Naturally gluten-free!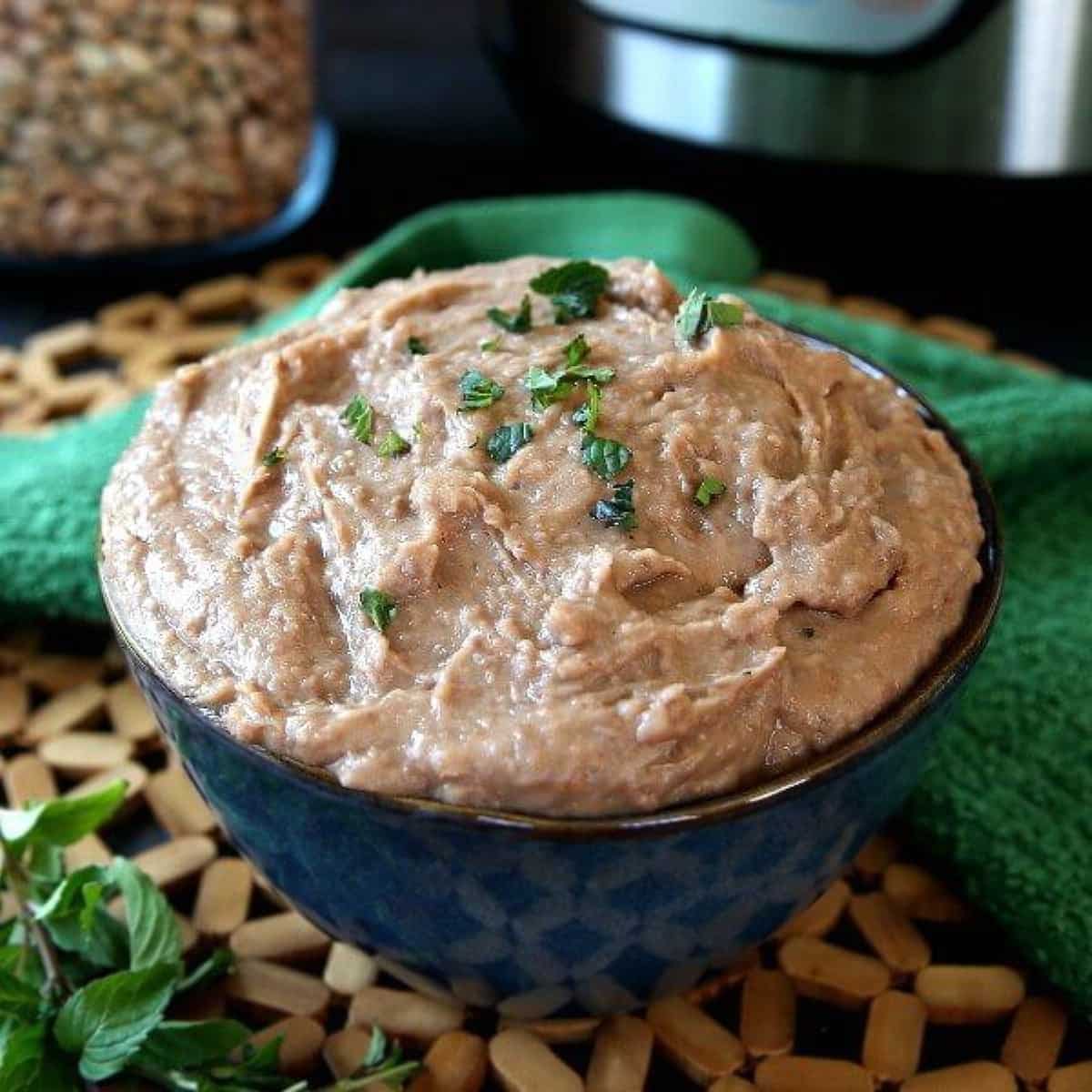 5. Seitan Sausage Rigatoni
This recipe takes a little longer because you are making delicious seitan and you need to make that from scratch. It cooks quickly but the ingredients have to be combined.
Seitan Sausage Rigatoni is a great family meal. 'Sausage' from the Instant Pot is combined for a chunky sauce that's basic enough for the kids to love too.
I found another Instant Pot seitan recipe and you might want to check out that one too. It's a seitan recipe from corriecooks.
Here is another vegetable soup for you but this time it's minestrone with pasta. Minestrone Soup Instant Pot style is rich and loaded with vegetables. It only takes 25 minutes and is a vegan Italian minestrone soup recipe so you are sure to reap the healthy benefits.
As you can see, the Instant Pot is an incredibly versatile device for making healthy vegan recipes instant pot style.