Slow Cooker Evaporated Milk is dairy free and is going to come in very handy this season. An easy recipe but an essential. It will have you baking with the best.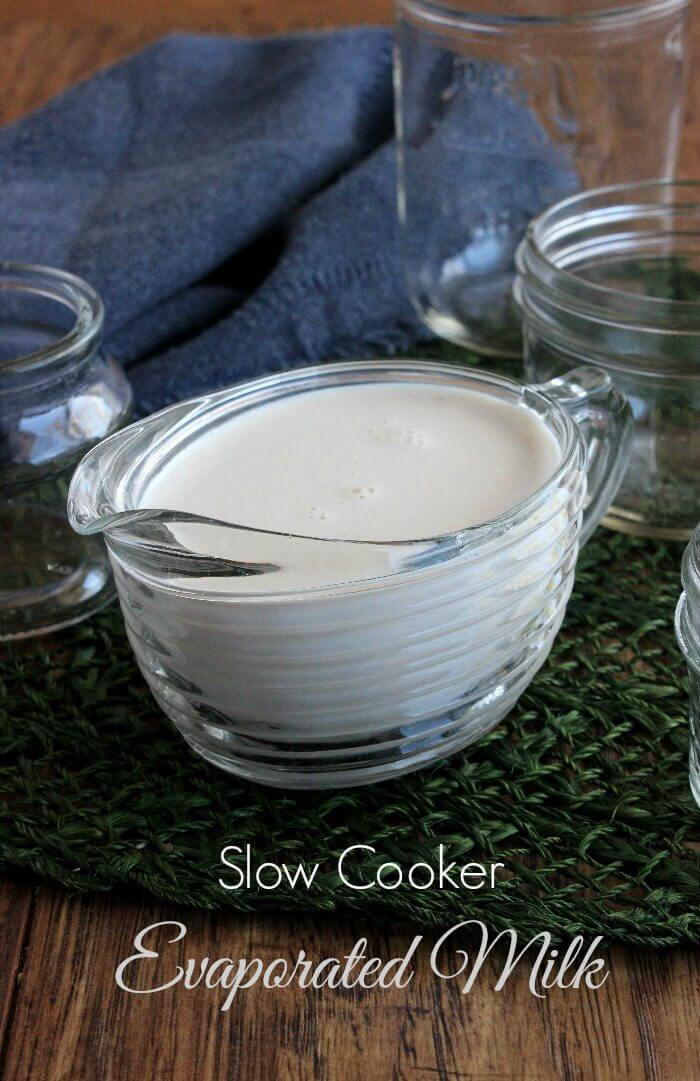 Slow Cooker Evaporated Milk is going to come in very handy this season. I have already come across some seasonal recipes that have been calling for evaporated milk.
If you want to get away from dairy or are forced to for health reasons you will love this post. I have finally tackled this conundrum and have come up with a non-dairy recipe that is so easy.
When it comes to cooking I go at it a little more unusual than some people because I read recipes a bit differently. I don't see the word 'milk'. I see 'almond milk'. I don't see the word 'egg'. I see 'chia egg'. It is automatic. But when I run into 'evaporated milk' I see 'evaporated milk' and I say to myself - 'Later!'.
Being vegan and such a prolific cook that has made me go on culinary adventures that I never would have before. It was always fun to cook and bake but I pretty much stuck to recipes. Especially in baking.
After becoming vegan all of my old favorite recipes had to be skipped. No more! Now I have a version of evaporated milk but it is made in the crock pot with 'powdered soy milk'.
You can use any powdered dairy free milk that you find - I just happened to come across this product and I see it the most often.
This recipe is so easy I can whip up a so called '12 ounce can' in no time. You have got to give it a try so you can bake more goodies too.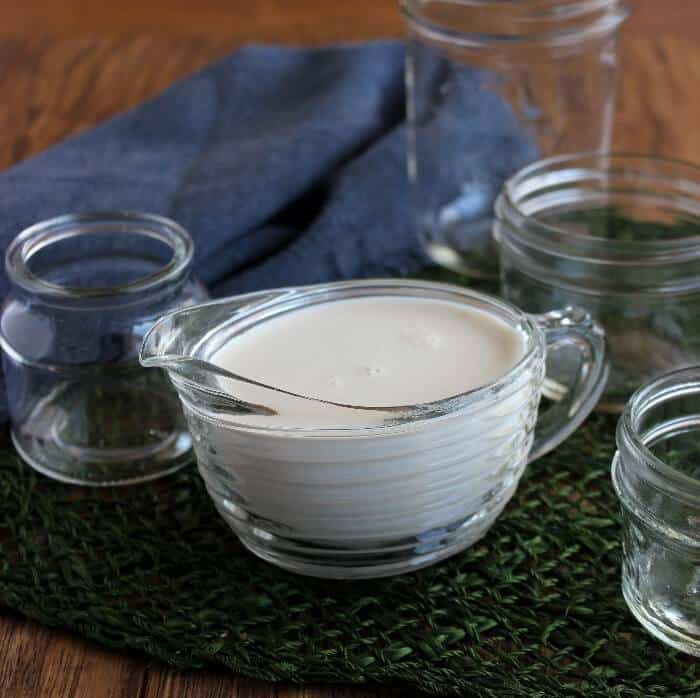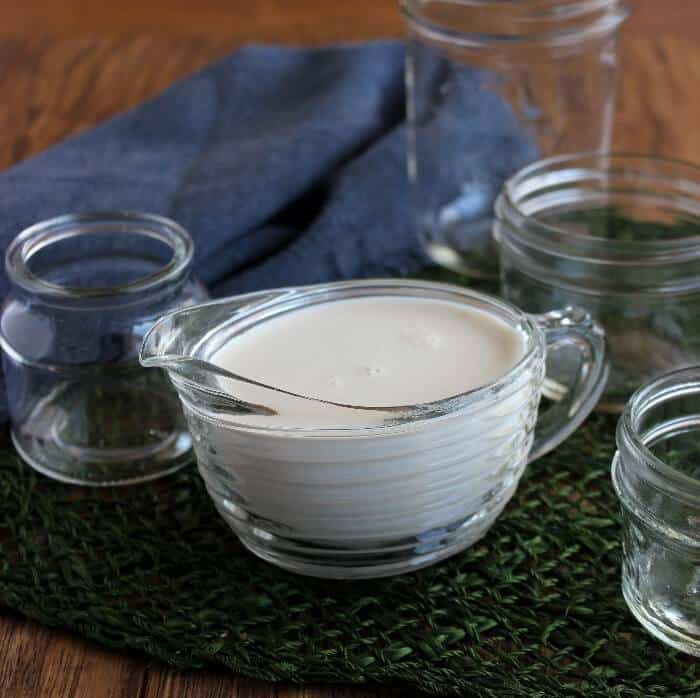 Non Dairy Slow Cooker Evaporated Milk
Slow Cooker Evaporated Milk is dairy free, an easy recipe and an essential.

Ingredients
1 ⅓

cup

water

¾

cup

powdered milk

dairy free - Non GMO
Instructions
I have come up with the timing and measurements that will give you a 12 ounce 'can' when it is all done.

Stir well.

Do NOT cover because it has to cook down to become evaporated milk.

Cook on high for 1 ½ hours.

Pour in a measuring cup to make sure you have the right measurement.

I say to do this because some slow cookers might cook a little bit hotter.

If it has evaporated too much you can ad a little bit more water to get the measurement correct.

This can easily be doubled if you need more than one 'can'.
Nutrition
Serving:
1
Ounce
Calories:
10
kcal
Protein:
4
g
Sodium:
11
mg
Potassium:
25
mg
Vitamin A:
40
IU
Calcium:
25
mg
Iron:
0.1
mg
Here's another homemade essential that you might like to make!
Homemade Maple Peanut Butter