Protein Peanut Butter Balls are an easy and healthy no-bake treat that you can pop in your mouth any time of the day. Energy packed with only 6 ingredients!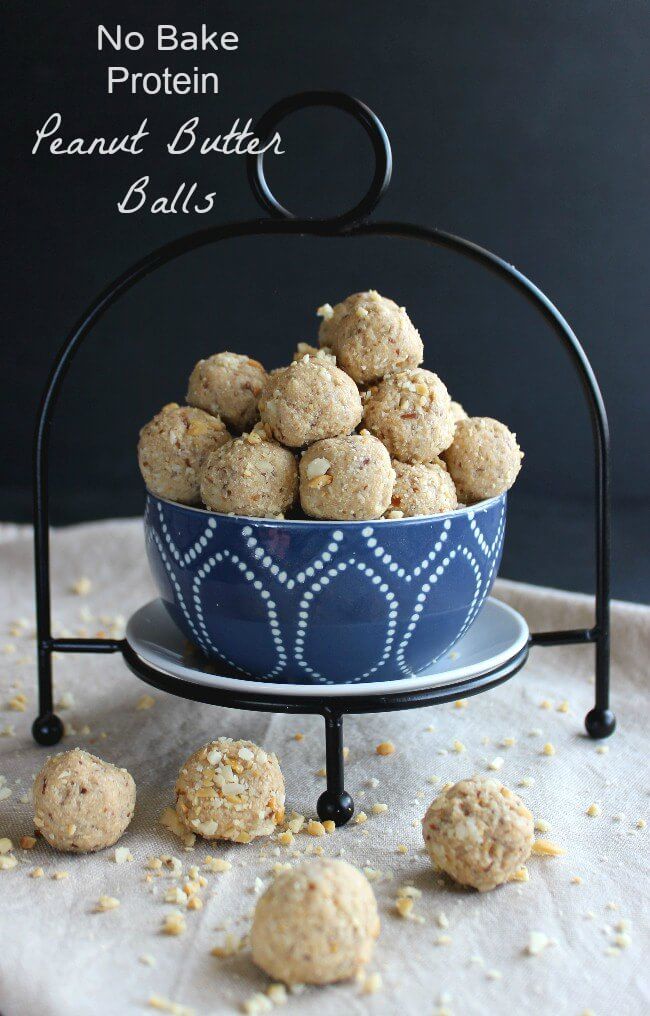 These mildly sweet healthy energy balls recipe will keep you going for hours. It's hard to pull back when something tastes so good. Three or four will usually do you though.
Wait about twenty minutes before you eat any more because I think you will find that you are full.
If you haven't had protein balls before this is your chance to broaden your horizons. Easy, sweet, satisfying and healthy.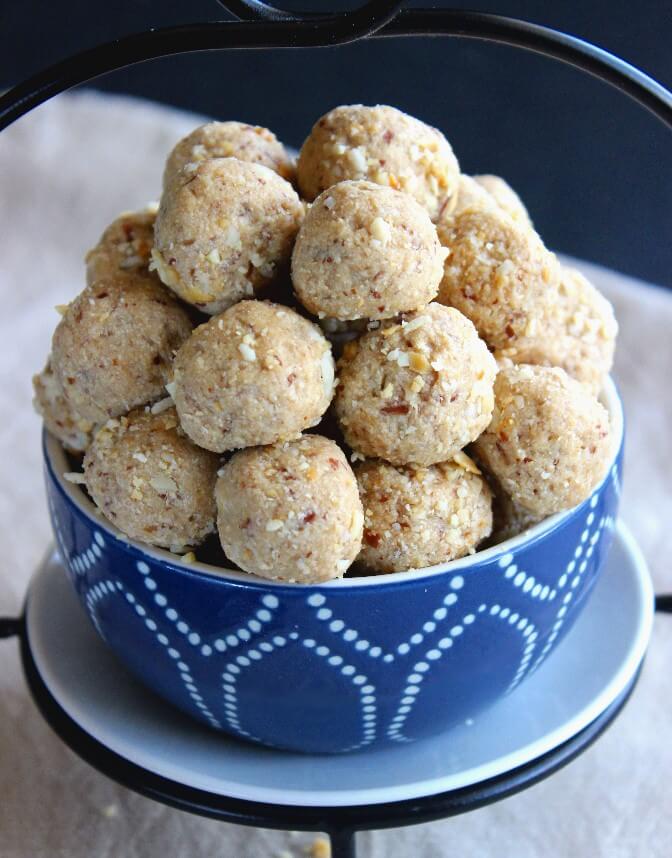 Reasons to Love These Quick Protein Bites
They are one of the tastiest protein-rich snacks out there. I mean there's peanut butter!
You can store them in the refrigerator or the freezer so you might ass well make a big batch. This is always handy for when those cravings strike.
Another great thing about the freezer is that you can eat them right out of the freezer.
You get instant gratification.
There is just the right amount of crunch.
They look pretty on your table when rolled into bite-sized balls and covered with finely ground peanuts.
This is the kind of healthy energy balls recipe that I like to keep around for quick snacks.
The ingredients are something that I think everyone keeps in their cupboards. So it makes throwing together a snack super easy.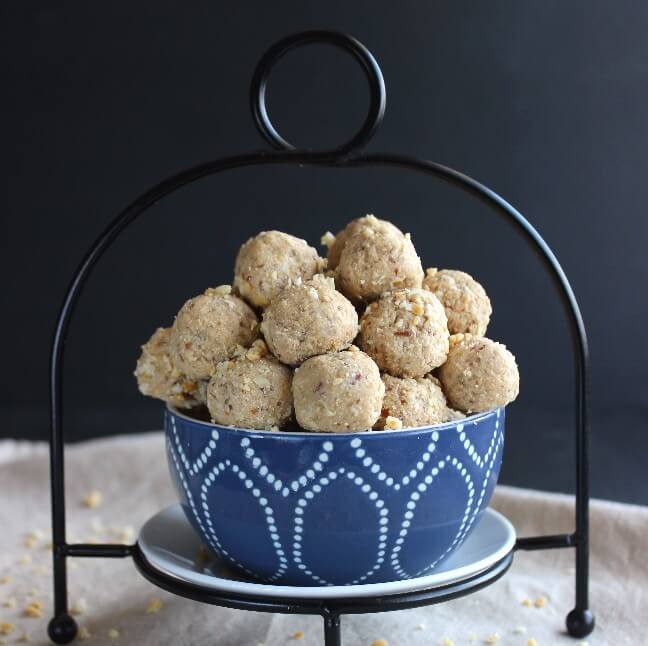 Peanut Butter and Peanuts
If you'd like to make your own perfect Healthy Peanut Butter it just takes minutes. If you opt into buying a jar check out the labels on store-bought jars. Make sure they don't have added sugar, honey, vegetable oils or even trans fat.
Peanut butter is an all-time favorite and there is no denying that these ingredients are the reason that these balls are so incredibly tasty.
Peanuts have all the natural oil you need for a great spread.
But nearly all healthy peanut butter sold is 100 percent vegan and is always an excellent source of plant-based protein.
Have some fun and make some rich protein peanut butter balls. They are good for the whole family. No exceptions!
This post contains affiliate links. Read my disclosure policy here.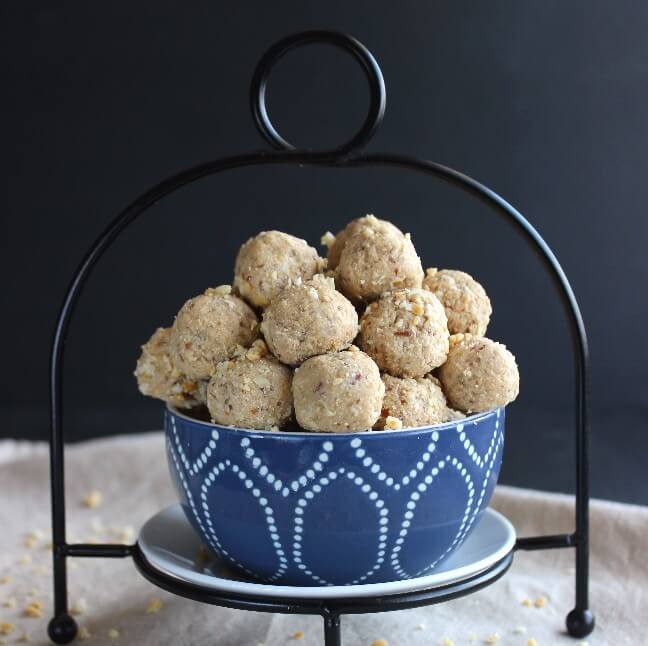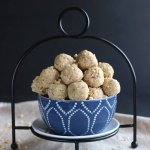 Print
No Bake Protein Peanut Butter Balls
No Bake Protein Peanut Butter Balls are an easy and healthy treat!
Ingredients
1/2

cup

creamy peanut butter

1/2

cup

maple syrup

1/2

cup

powdered dairy free milk

1/4

cup

flaxseed meal

1/2

cup

coconut flour

1/4

cup

peanuts, chopped fine
Instructions
Place the peanut butter and maple syrup in a medium bowl.

Mix together well.

Add the powdered dairy free milk, flaxseed meal and coconut flour.

Mix well.

Roll into 30 balls.

Lightly roll each ball in the ground peanuts.

Store in the refrigerator for up to 2 weeks.

They will keep in the freezer for 4 months.

You can even eat them right out of the freezer.
Nutrition
Nutrition Facts
No Bake Protein Peanut Butter Balls
Amount Per Serving (4 Balls)
Calories 80
Calories from Fat 36
% Daily Value*
Fat 4g6%
Cholesterol 23mg8%
Sodium 58mg2%
Potassium 90mg3%
Carbohydrates 7g2%
Protein 4g8%
Vitamin A 50IU1%
Calcium 26mg3%
Iron 0.4mg2%
* Percent Daily Values are based on a 2000 calorie diet.
Another delicious quick bite – this time a sweet treat:
Kahlua Truffles