No Bake Protein Peanut Butter Balls are an easy and healthy treat that you can pop in your mouth any time of the day. Energy packed with only 5 ingredients!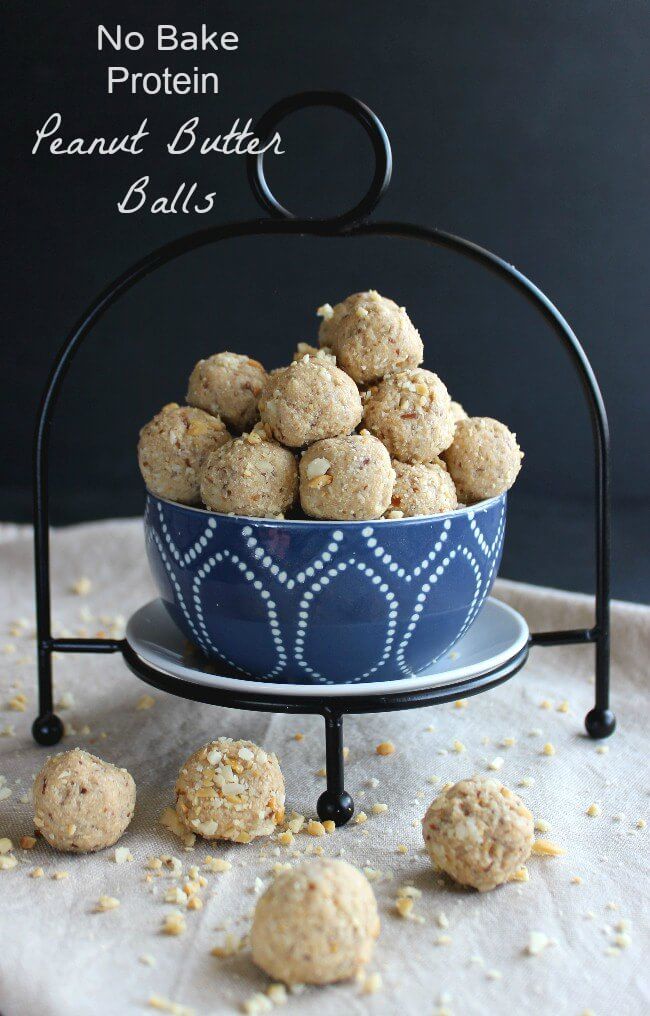 These mildly sweet protein packed bites will keep you going for hours.  It's hard to pull back when something tastes so good.  Three or four will usually do you though.  Wait about twenty minutes before you eat any more because I think you will find that you are full.
If you haven't had protein balls before this is your chance to broaden your horizons.  Easy, sweet, satisfying and healthy.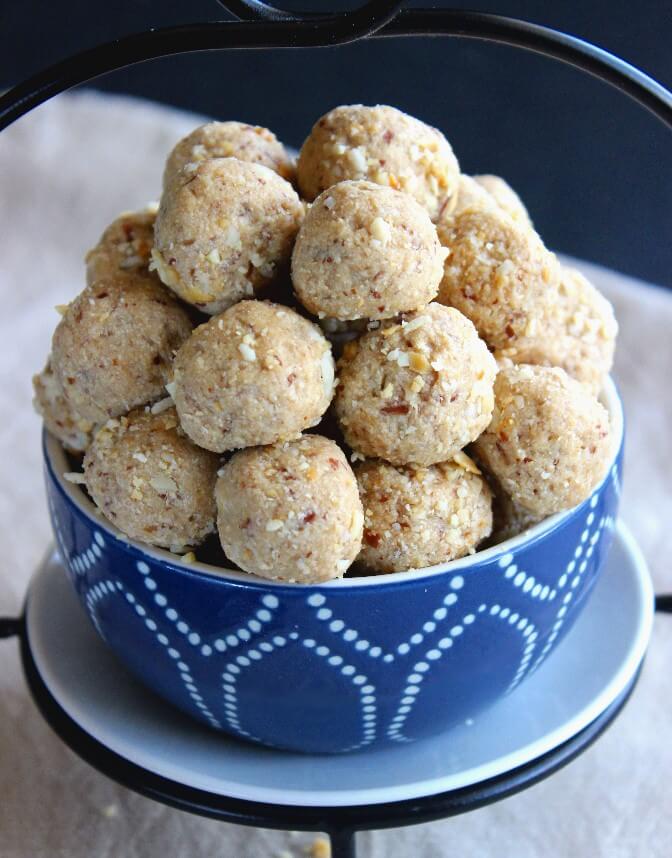 Connect with Vegan in the Freezer
Facebook | Pinterest | Instagram | Bloglovin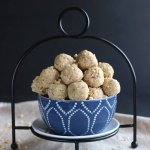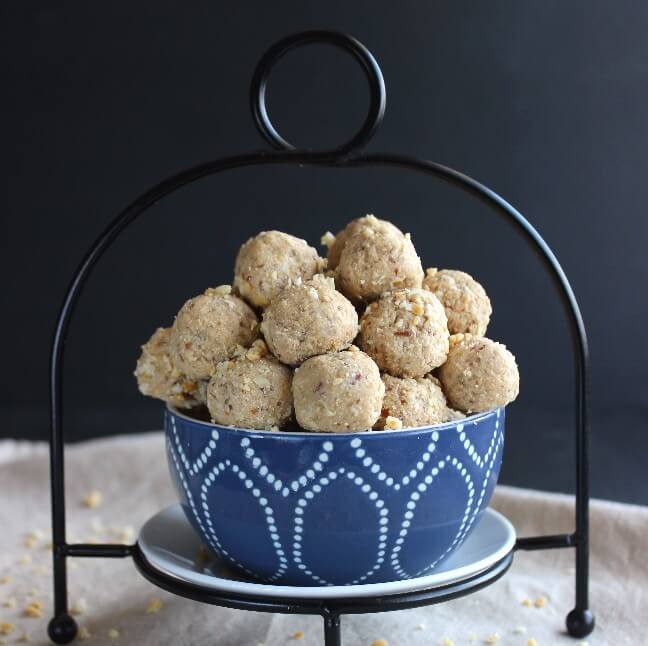 No Bake Protein Peanut Butter Balls
Ingredients
1/2

cup

creamy peanut butter

1/2

cup

maple syrup

1/2

cup

powdered dairy free milk

1/4

cup

flaxseed meal

1/2

cup

coconut flour

1/4

cup

peanuts, chopped fine
Instructions
Place the peanut butter and maple syrup in a medium bowl.

Mix together well.

Add the powdered dairy free milk, flaxseed meal and coconut flour.

Mix well.

Roll into 30 balls.

Lightly roll each ball in the ground peanuts.

Store in the refrigerator for up to 2 weeks.

They will keep in the freezer for 4 months.

You can even eat them right out of the freezer.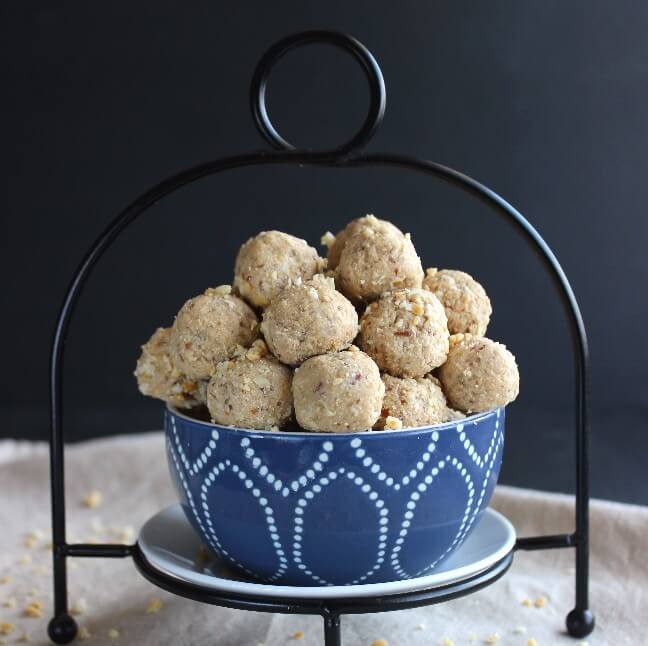 Have some fun and make some bites.  They are good for the whole family.  No exceptions!
Another delicious quick bite – this time a sweet treat:
Kahlua Truffles