Kidney and Black Bean Burgers are made with a group of favorite vegetables. It's a big batch so you can have a party or freeze some patties for the future. All under 30 minutes.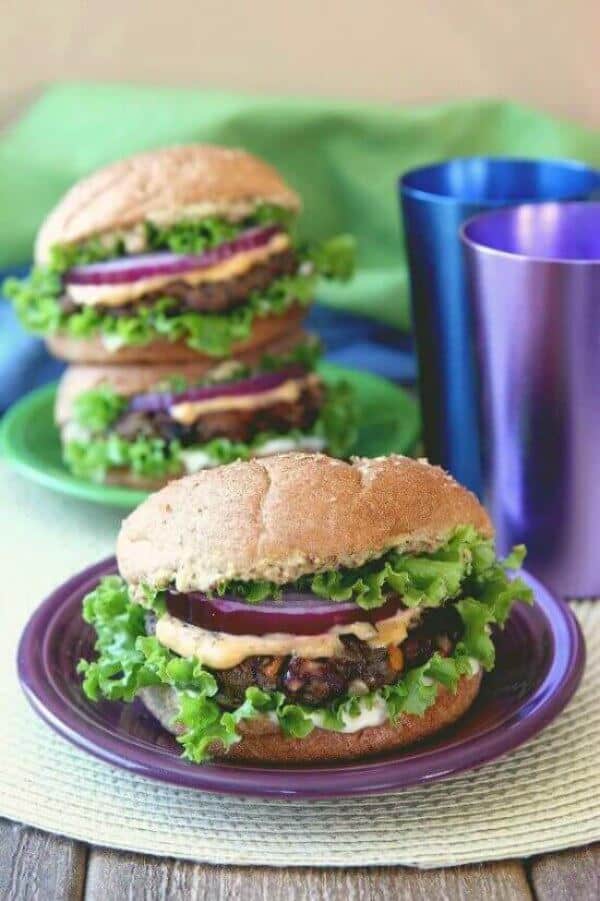 Sandwiches are a favorite around here and bean burgers make it possible to add a lot of variety. This recipe takes advantage of a great group of ingredients and the result is flavorful and delicious.
The patties are made pretty thin and then pressed together firmly. You can have a double-double if you prefer but those are a little bit too much for me to eat.
A single patty with lettuce, red onion and condiments is good for me. Very good!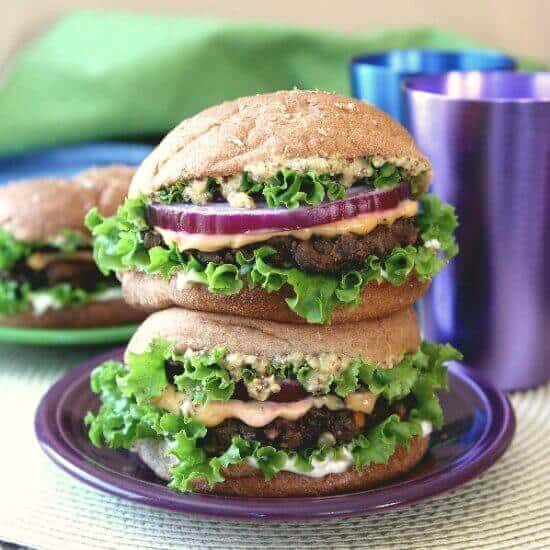 There are a lot of ingredients in these Kidney and Black Bean Burgers and I did it on purpose. I was like a mad scientist. Lots of texture and flavor equals a good sandwich!
Black Beans are Protein Packed
Unbelievably, a cup of black beans is 15g of protein. I repeat, 15 grams.
Not only that, beans have lots of fiber.
There are Omega 3 and Omega 6 fatty acids.
NO cholesterol or sugar.
11 minerals including around 30% of your daily minimum requirements of magnesium.
7 vitamins and even more. Black Beans are good!
If you're looking for a variety of sandwiches I have quite a few on my blog. Now I'm not sure which to show you! They're so good.
Loaded Chickpea Salad Sandwich is really popular and who can resist a BBQ sandwich! The Vegan BBQ Chicken Sandwich will fix you right up.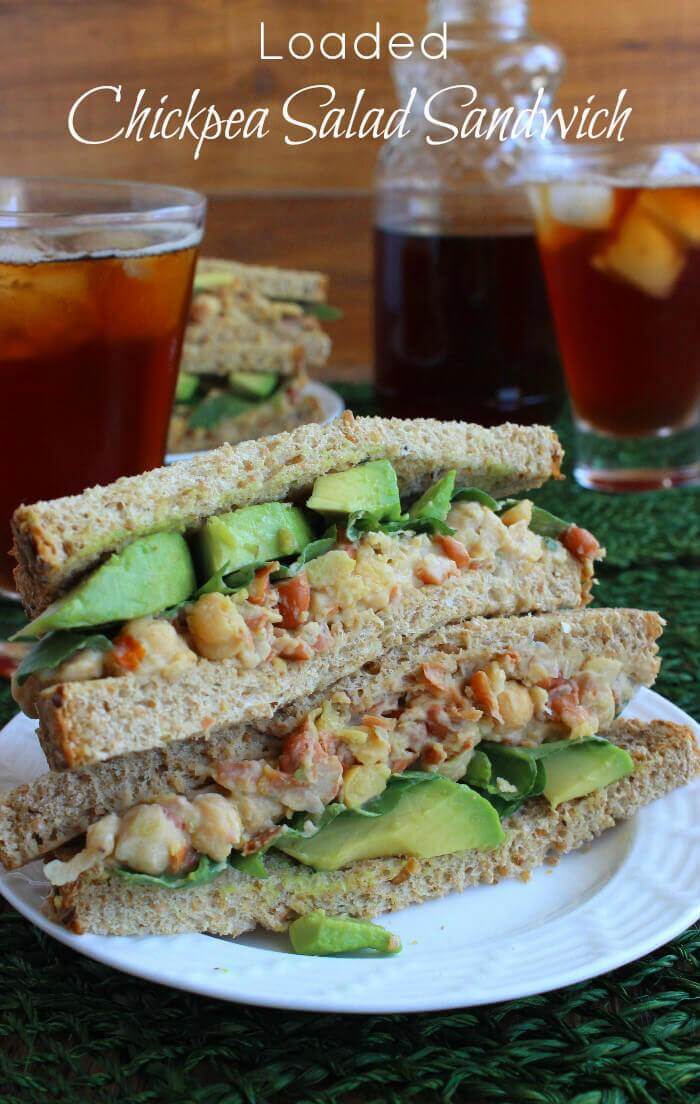 Now back to the bean burger! Mix and fry and load up the buns.
This is a large recipe so you can freeze some of the burgers before they're cooked for a fast lunch or dinner - whenever you want.
Twenty-one burgers all ready to go. What a treat!
📋 Recipe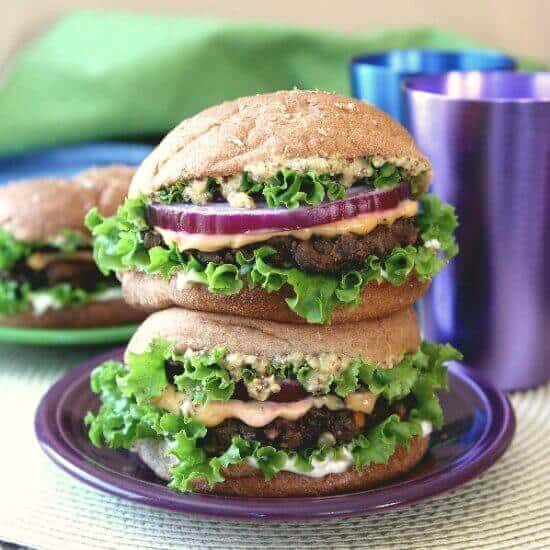 Kidney and Black Bean Burgers
Kidney and Black Bean Burgers is made with an eclectic group of favorite ingredients.
Ingredients
15

ounces

black beans

1 can, drained, organic

15

ounces

kidney beans

1 can, drained, organic

2 ½

cups

breadcrumbs

- - I used 2 whole wheat hamburger buns, make sure this is not wheat and marked gluten free in you are on a gluten free diet

1

tablespoon

extra virgin olive oil

1

cup

red onion

- finely chopped

1 ½

cup

sunflower kernels

½

cup

carrot

- finely pulsed

2

egg substitutes

2

cups

almond flour

2

teaspoons

chili powder

½

teaspoon

paprika

½

teaspoon

garlic powder

1

teaspoon

oregano

1

teaspoon

salt

¼

teaspoon

pepper

oil for frying burger patties
Instructions
Process the beans quickly (pulse) in a food processor so that they are still a bit chunky or mash with a potato masher..

Process your bread for the breadcrumbs. Set aside.

Heat the oil in a skillet.

Add the onion and carrot and saute for about 10 minutes.

Mix the egg replacer and water and set aside.

Put all of the ingredients in a large bowl.[

Make into balls and place on a cookie sheet. I used an ice cream scoop to get them even in size.

Put 6 on each cookie sheet.

Space out the balls evenly and flatten each ball with the palm of your hand to make a patty.

Freeze at this point or fry the amount of patties that you want.

Fry the patties in a little bit of hot oil for 5 minutes on each side.

Set aside for hamburger assembly and/or freezing.
Notes
TO FREEZE:
Slide the cookie sheets into the freezer for about 30 minutes or until they are frozen.
Take the cookie sheets out of the freezer.
Use a spatula to slide off each patty to store in a rigid sided container or a freezer bag.
Place a small piece of waxed paper between each patty for easy removal.
Pack in a rigid sided container or freezer bag.
TO PREPARE AFTER FREEZING:
Take out as many patties as you want and fry in a little bit of hot oil for about 5 minutes on each side.
Nutrition
Serving:
1
Patty
Calories:
398
kcal
Carbohydrates:
40
g
Protein:
16
g
Fat:
20
g
Saturated Fat:
1
g
Sodium:
371
mg
Potassium:
444
mg
Fiber:
10
g
Sugar:
2
g
Vitamin A:
1040
IU
Vitamin C:
1
mg
Calcium:
118
mg
Iron:
4.6
mg