Vegan Christmas Recipes and Menu have got your bases covered. From appetizers, drinks, side dishes, vegan Christmas main dishes, and desserts. Make-Ahead recipes with quality and taste in mind.
It's the holidays and Christmas is in full bloom at our house. Today lots of love, information and recipes are being shared in this holiday roundup of choices you can make for your Christmas table.
Glance down the list and look through the photos then get serious and do some clicking. You will be so happy you did.
Happy Happy Holidays from me at Vegan in the Freezer!!!
You'll also want many recipes that can be prepared ahead of time. You can make some days ahead of time and some recipes can be frozen and pulled out and put in the refrigerator the day or two before.
What courses do you need for Christmas
Appetizers, finger food, and dips
Cocktails, alcoholic and non-alcoholic
Vegetable Side Dishes, cold and hot
Main Course that compliments all of the other dishes
Desserts, last but never ever least
Every recipe is from this list!
Jump to:
Vegan Christmas Appetizers
Rolled and Toasted Mushroom Appetizers are easy to make and they are absolutely delicious. The inside mushroom stuffing is very much like a paté.
The recipe also has a video if you'd like to jump over and see the visual.
2, Crescent Roll Pesto Appetizers
Crescent rolls are used to roll up this double flavored Pesto Appetizers. All you do is spread delicious layers, roll and bake.
3. Bell Pepper Bruschetta Crostini
You'll want to have some appetizers that can be made ahead of time. This Bell Pepper Bruschetta Crostini is a crowd-pleasing appetizer and the bruschetta can be made days ahead.
You can even make the toasts ahead of time (or buy in the deli section) and keep them in a sealed ziploc bag.
Another good point is that this bruschetta is also great as a dip with tortilla or pita chips.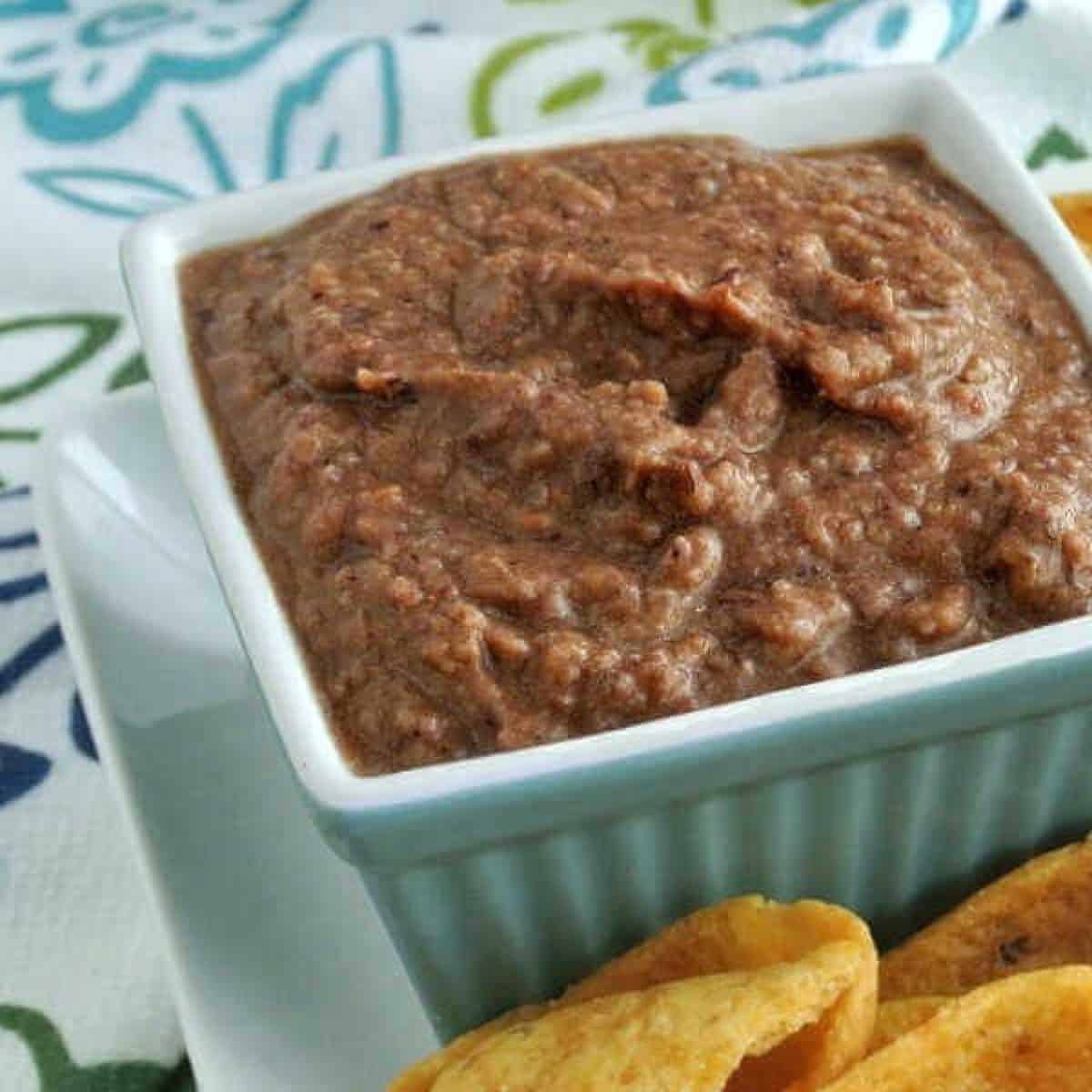 Black Bean Dip is easy and inexpensive. Serve with big scoops and some sliced veggie crudities.
Vegan Christmas Drinks
This Homemade Kahlua recipe is number one on the internet. It is my moms recipe and never fails. Make it for Christmas gifts too.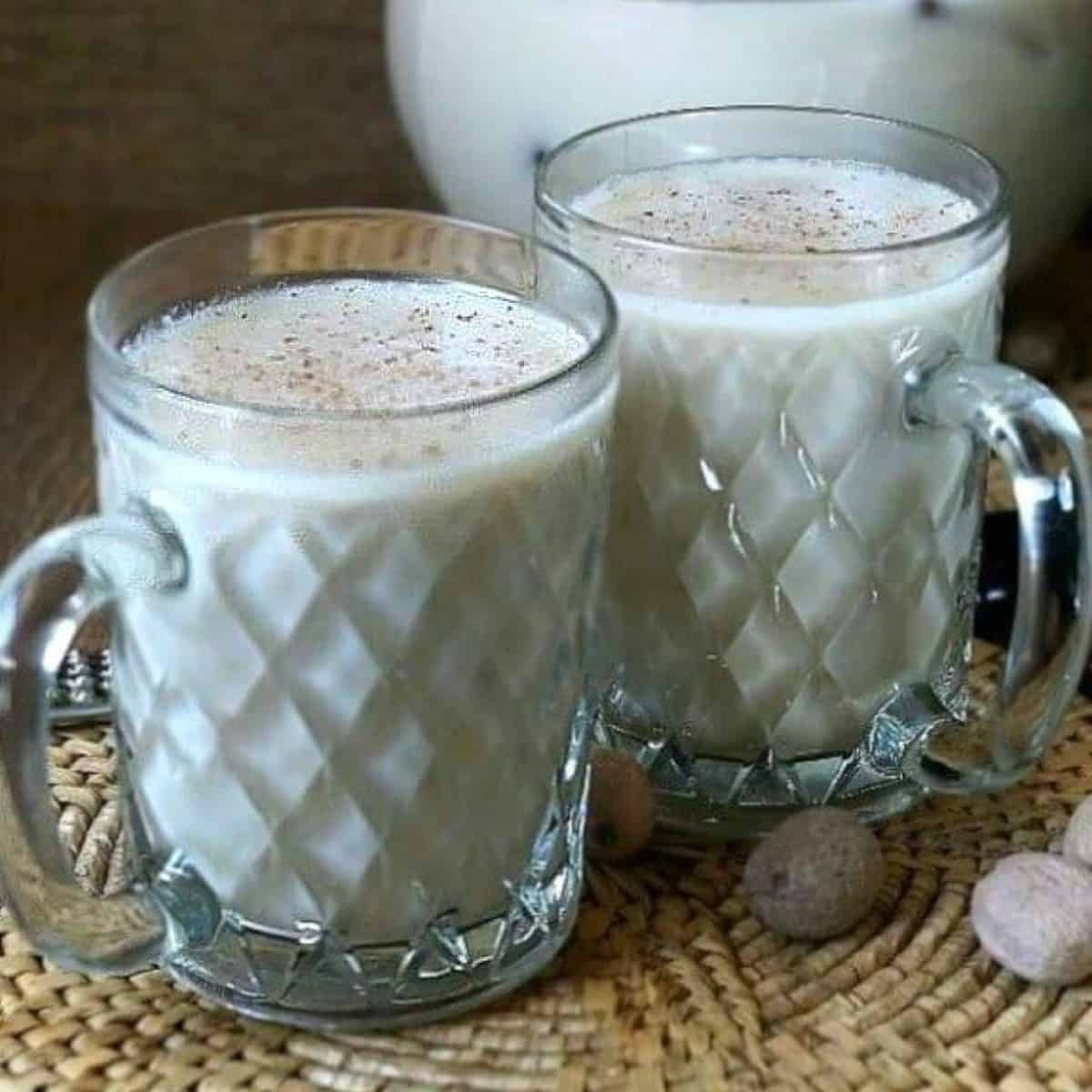 You know how delicious Silk Nog is so here it is all faniced-up with spiced rum for a very nice cold milk punch. You can use regular rum too.
7. Mocha Coffee from the Slow Cooker
Make a big batch of mocha coffee and have it on hand to scoop out of the crock pot. You can also chill it, pour over ice for a delicious Iced Mocha.
Vegan Christmas Side Dishes
8. Dairy Free Scalloped Potatoes
Dairy Free Scalloped Potatoes is comfort food at it's best. Potatoes baked in a casserole that has been covered with a creamy vegan white sauce.
You can make this three days ahead and keep it in the fridge before baking.
One of the most popular recipes on the blog! it is also No. 1 in Google search.
9. Mashed Potatoes from the Crock Pot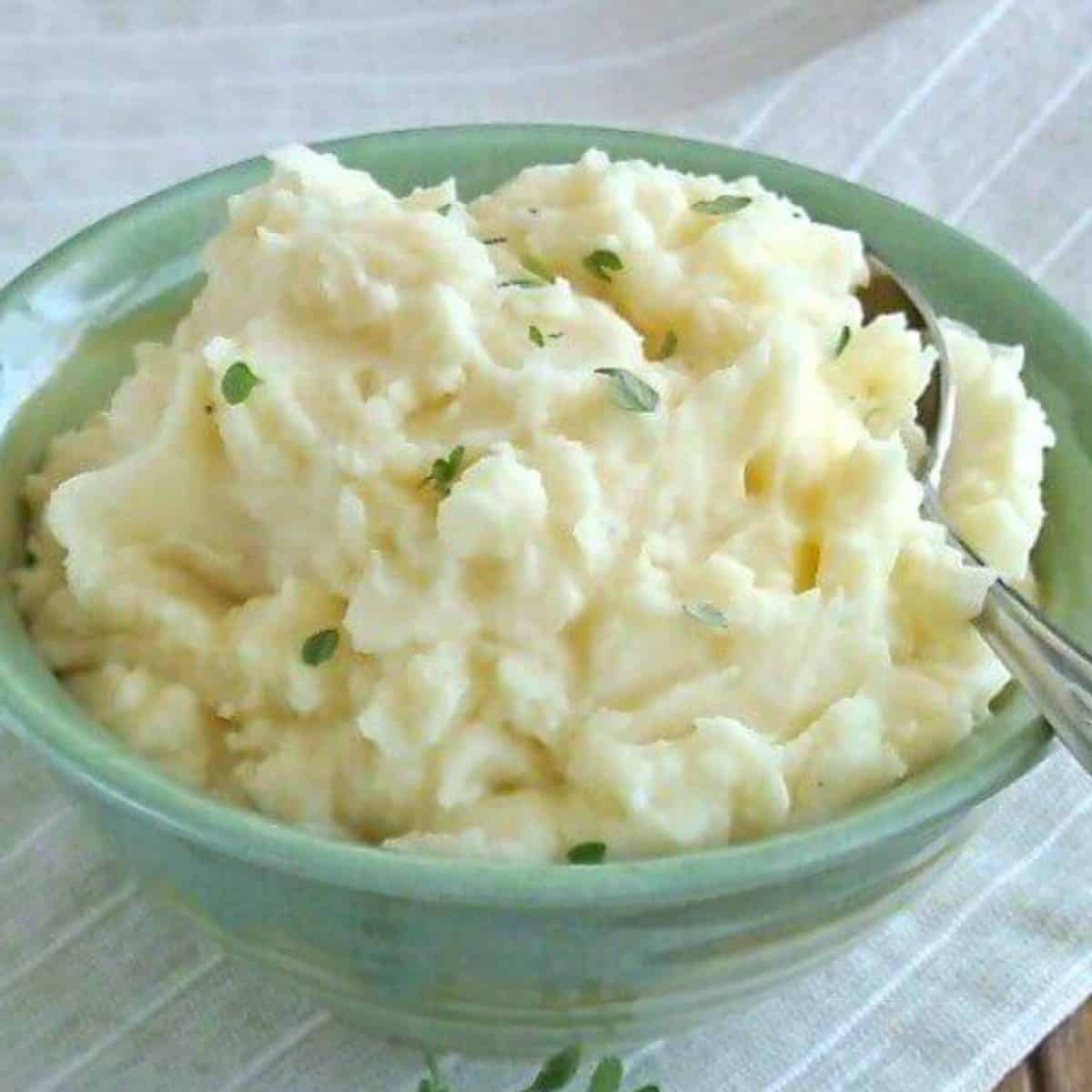 The reason for using the crock pot for mashed potatoes is simple because it is so easy to handle. Everything is done in one pot and then you can hold the mashed potatoes in the slow cooker to keep it hot.
10. Easy Vegan Gravy
If you go the mashed potatoes route (without the Beef Bourguignon) instead of making scalloped potatoes then you must have gravy.
You can never have too much gravy and this Easy Gravy is the traditional rich creamy gravy that's served at tables year-round.
Only six ingredients and this is a large batch recipe so everyone can use it on anything they want at their holiday table.
There are simple and delicious flavors inside these stuffed mushrooms. It's something extra special for a festive table.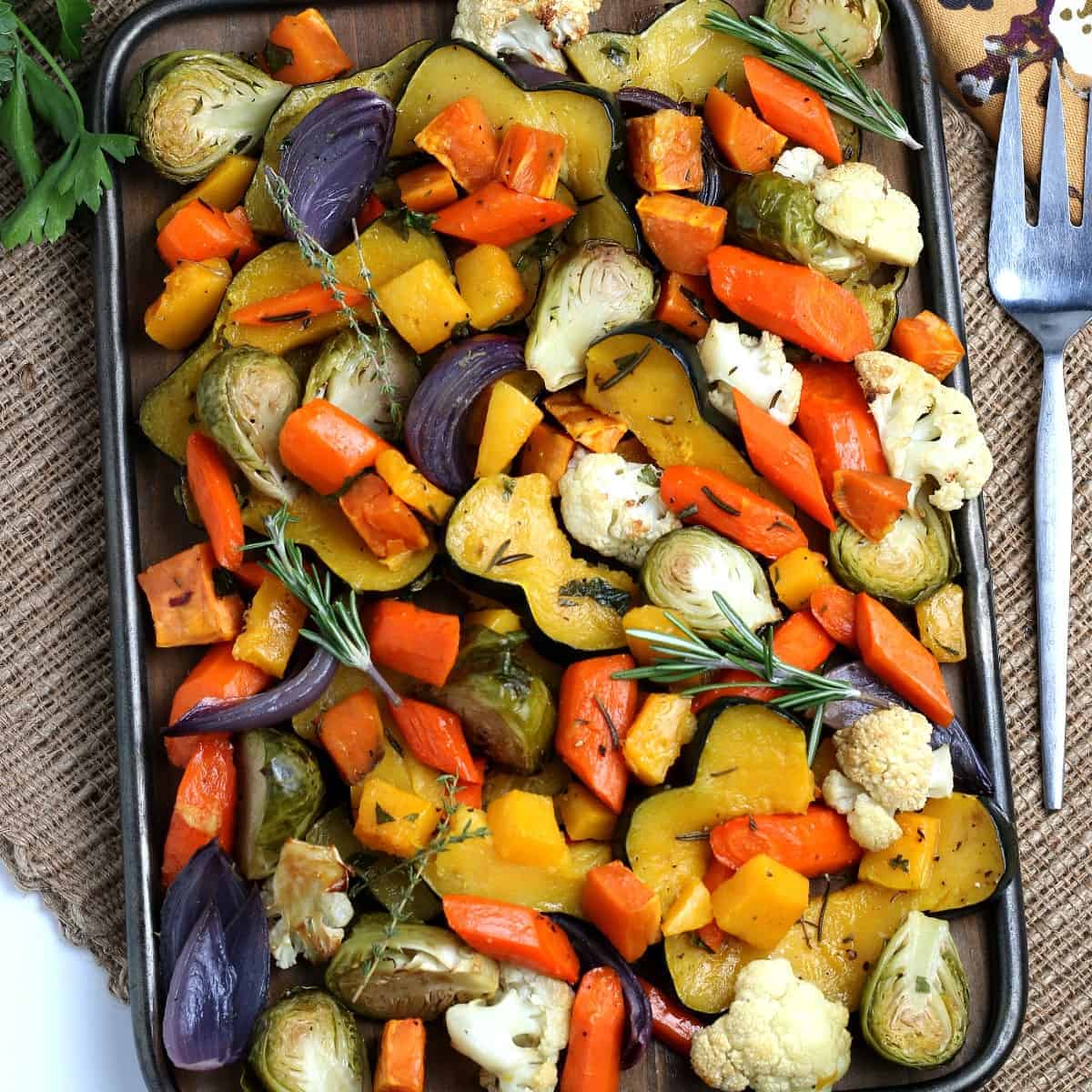 A mix of winter vegetables will ensure there is something for everyone. Add and subtract the vegetables to suit your families tastes.
All vegetables are easily substituted. For instance switch out the Brussells sprouts with broccoli florets.
Don't forget about a nice cold salad for your guests. This one is always a hit with just the right ingredients and dressing.
Make it ahead with the dressing included but hold the apples until the day of serving to ensure the variety you use stays bright and crisp.
Vegan Christmas Main Dishes
15. Vegan Beef Bourguignon from the Slow Cooker
Vegan Beef Bourguignon from the Slow Cooker is rich with taste, mushrooms, carrots, and made in the crockpot.
Here's your chance to use a premade beef substitute for an easy and fantastic main dish. Its depth of flavors will amaze you.
Use a springform pan for this lovely main dish. You can make your own homemade crust but I have used a premade one with excellent results.
You can pre-prepare many of the ingredients so that everything is easy to throw together on the big day.
17. Best Vegan 'Meatloaf' Recipe
This is a fantastic main dish mix for your table. Not a lentil in sight but there are chickpeas, split green peas, carrots and so much more.
The flavors are amazing as is or cover in rich brown gravy (recipe link above).
Vegan Christmas Desserts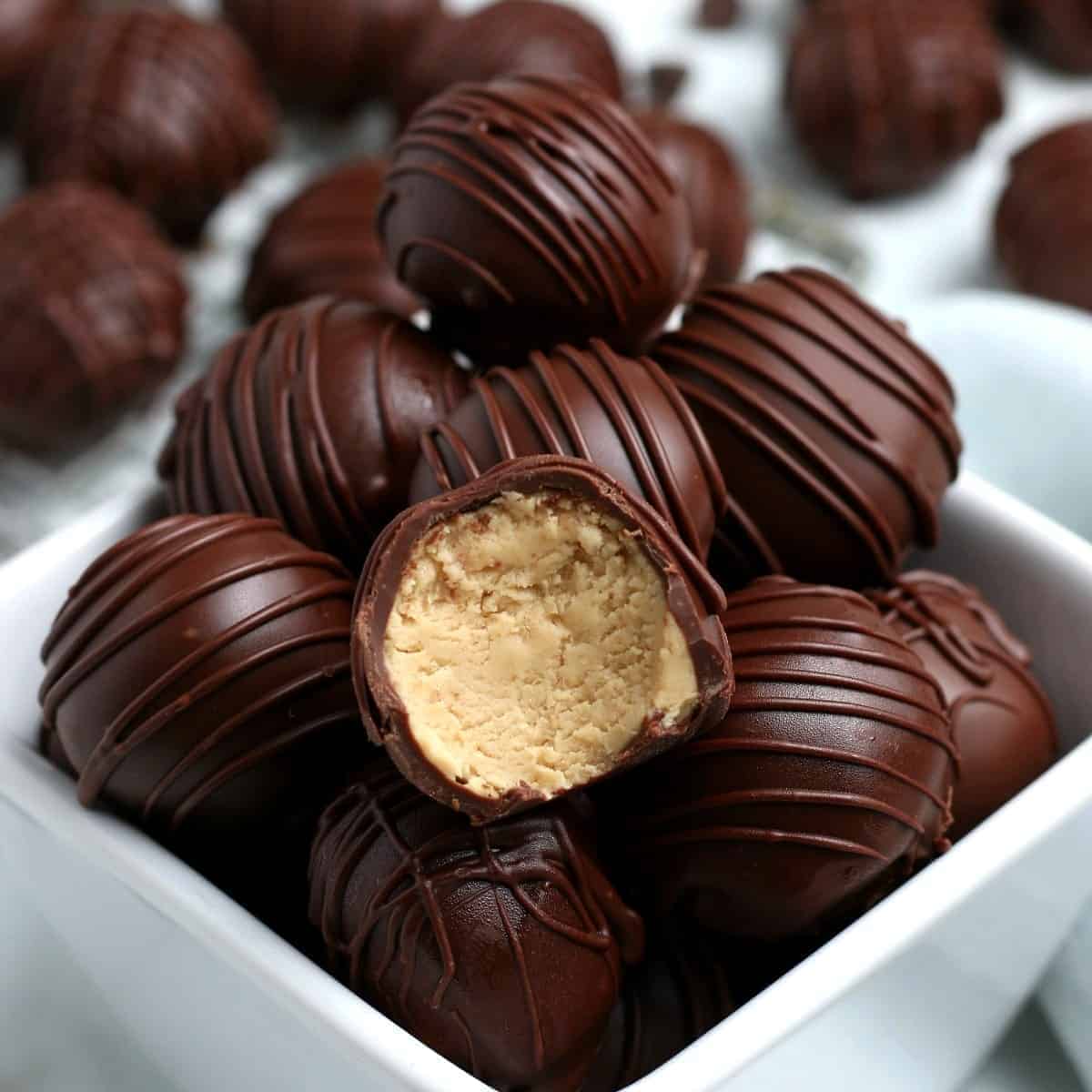 make ahead of time for No-bake simplicity. Peanut butter and chocolate is a prize-winning combination.
19. Snowball Cookies
A classic recipe these Snowball Cookies are buttery shortbread that are rolled in powdered sugar.
20. Incredible Chocolate Bundt Cake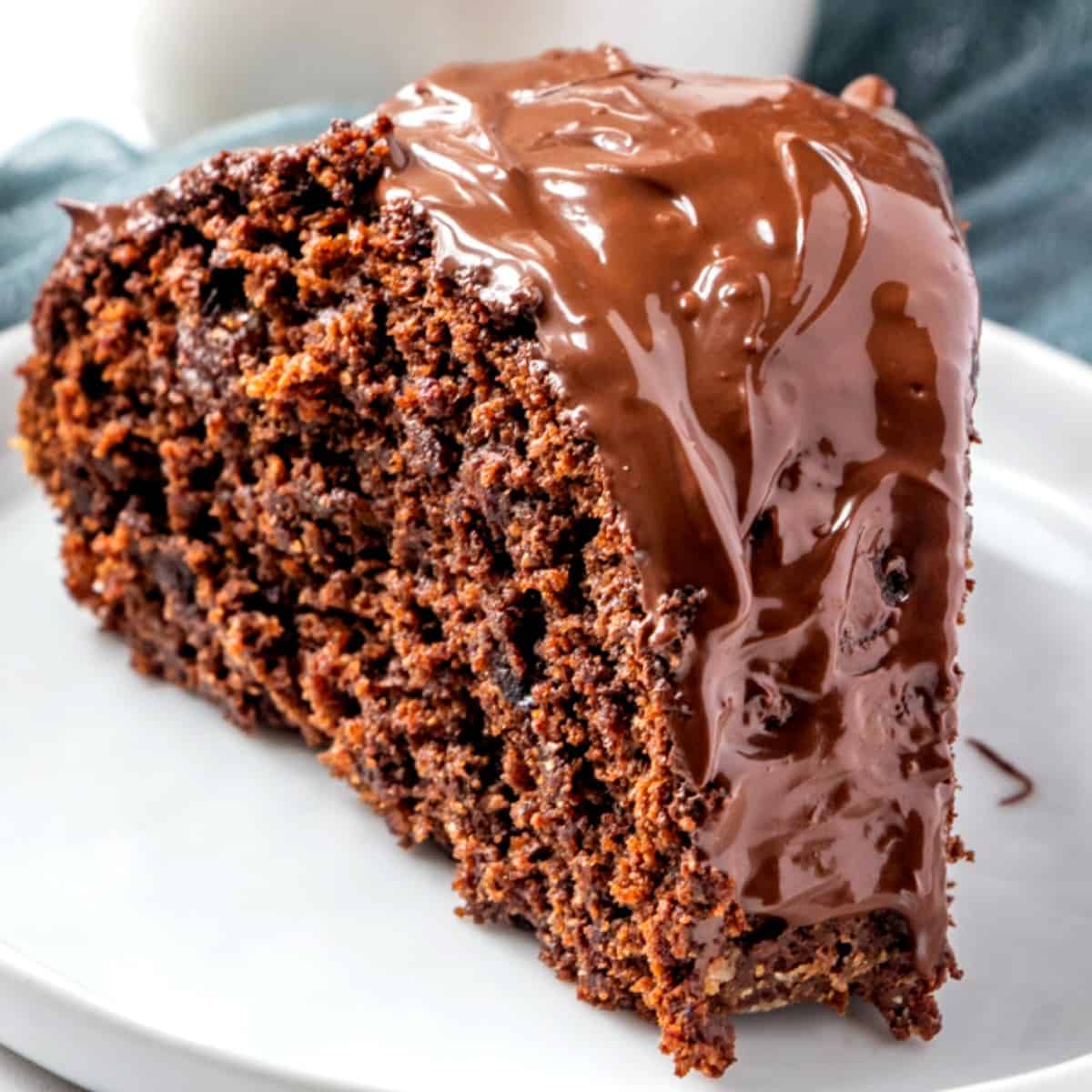 Make lots of copies for this recipe because everyone will want one. Bake this Rich deep chocolate cake in a bundt pan for an extra festive look.
You won't believe the ingredients.
21. The Best Fruitcake Bundt Cake
Another beautiful bundt cake comes in the form of the best fruitcake you've ever had. You can serve it all day long and as a dessert snack.
22. Vegan Pecan Pie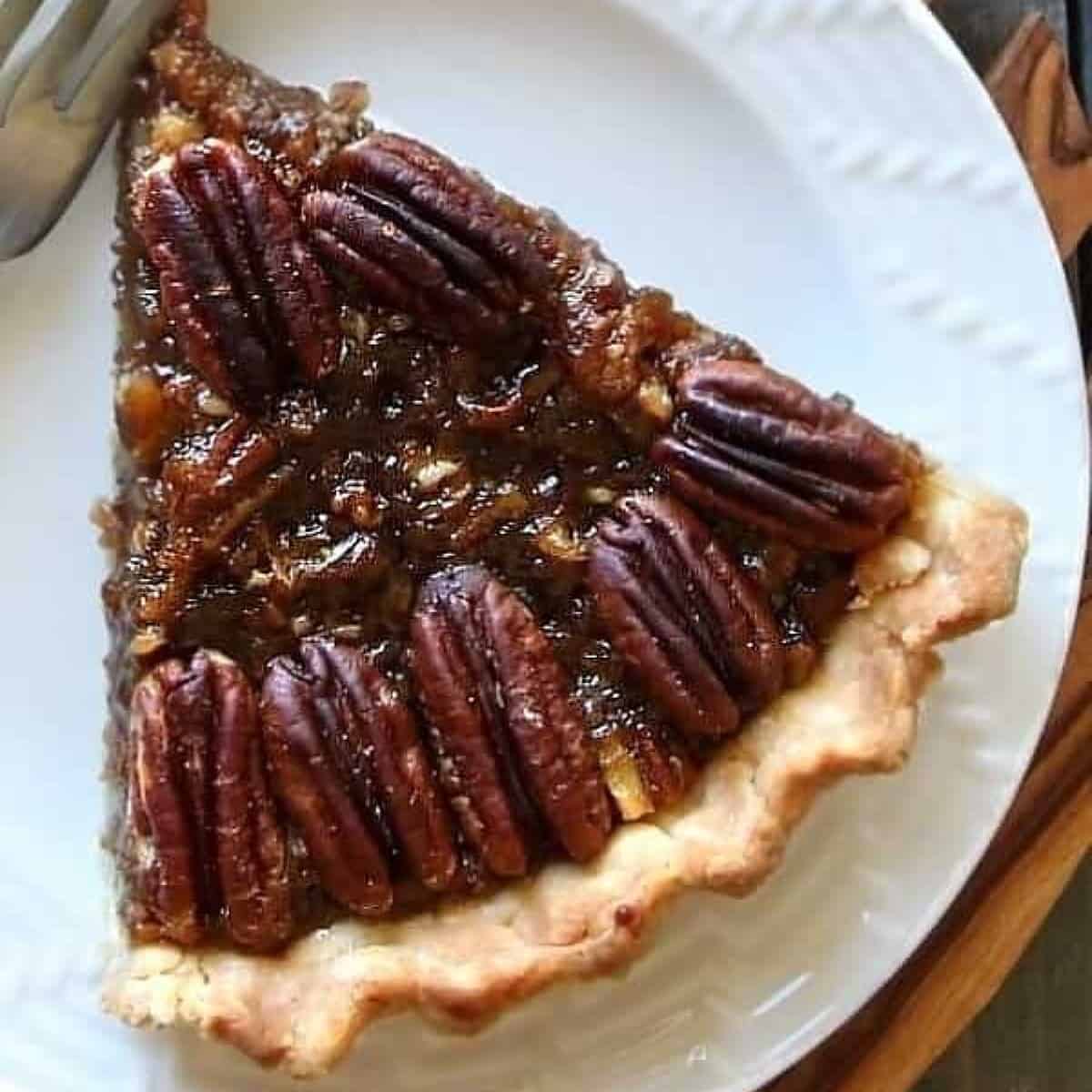 This gorgeous pecan pie has no corn syrup and tastes absolutely amazing. Serve up the perfect slice for dessert.
How is that for a great variety of vegan Christmas recipes?
Vegan Christmas Menu for 2020!
I believe below is our menu for Christmas this year. Even though our household is very very small in this crazy year of 2020 we can still enjoy a slew of vegan Christmas recipes and have some great leftovers for at least a couple of days.
It is pretty versatile and hits all the marks for all ages and there is always room to add another favorite.
I think all of the gluten-free people are more than covered too and the omnivores won't know what hit them. They'll be so sated.
Everyone isn't going to eat everything but they will have amazing choices.
A Complete and Fabulously Festive Menu
Besides the Rum Punch and Mocha Coffee listed here, there will also be beer and wine. Wine in red and white.
All four appetizers will be in the house. They are needed and the variety is just right. Remember any leftover appetizers can be moved to the dinner table.
Homemade cranberry sauce for sure.
Apple broccoli salad can be made ahead of time too so that will be another dish that will disappear.
For our vegan Christmas main dishes choice we are going to have the Plant Based Beef Bourguignon with mashed potatoes. I have 4 different sizes of slow cookers so I will have a very cozy kitchen.
Now for the Christmas desserts. There should probably be at least two but the cakes both freeze really well so I'm going to make all four.
Now, that's a Celebration!