Hobo Raisin Bread is a recipe that has been passed around for over a century, at least. 5 Ingredients not counting salt and water. 'You just have to bake this bread'. So easy.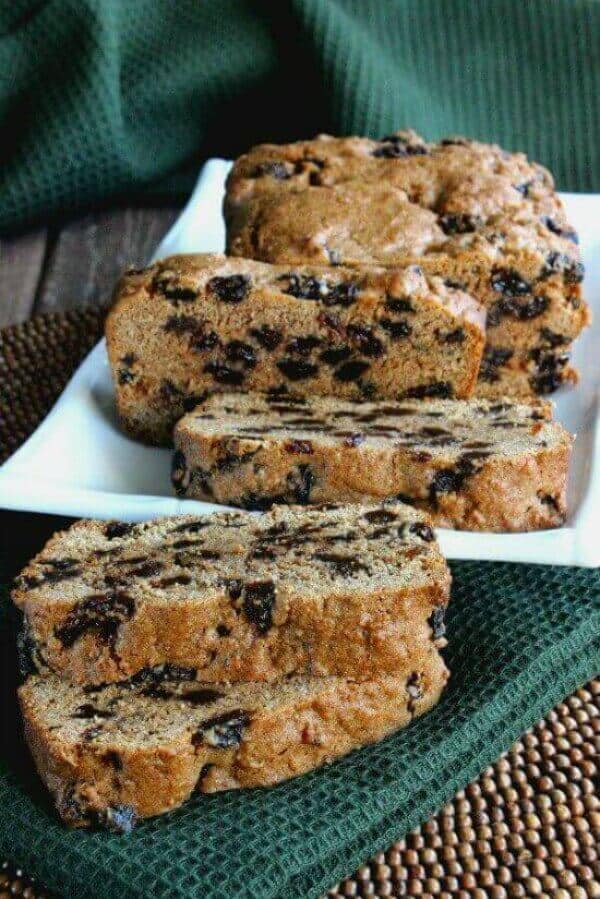 Hobo Raisin Bread is easy. Extreeeemely easy! It's one of those recipes that's been passed around forever by all the mothers and aunts because 'you just had to bake this bread'.
There has never been any dairy involved. There are different versions as I did my research but none had eggs or butter. It bakes perfectly the way it is.
Humble, old-timey and it's just too delicious and easy to pass up.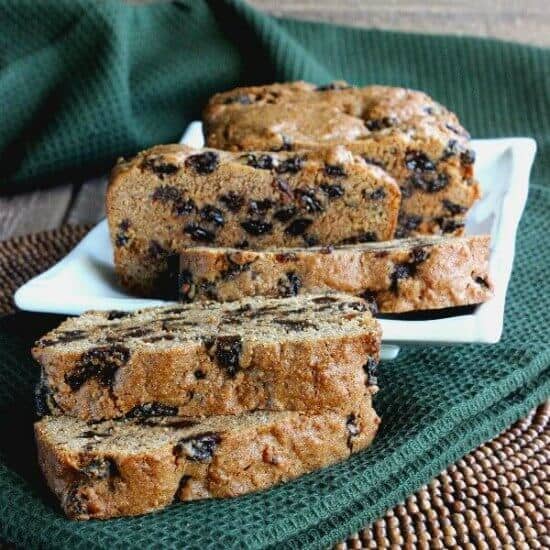 The first five ingredients are 2 cups each which makes this quick bread fun to make too. Lots of raisins and it also toasts up perfectly.
This modernized recipe is no exception. Updated with coconut sugar all of the ingredients go into one bowl, mixed and then poured into a loaf pan to bake. That's all you do!
It's a dark sweet bread that is actually very cake like. Very moist and it works equally well as breakfast or dessert. After you give Hobo Raisin Bread a try I think you'll be passing around the recipe too.

You know, I have another quick bread that is super popular on the blog too. That one's a banana bread and it's gluten-free. Have you had an almond four quick bread yet?
I'm not gluten intolerant or allergic to it but I sure make things with almond flour nowadays. It has such a delicious taste. Of you'd like to see if you like it then this is the recipe that you should try.
Moist Gluten-Free Banana Bread is not too sweet so it's something that you can enjoy with all of the flavors coming through. Here's a picture of it.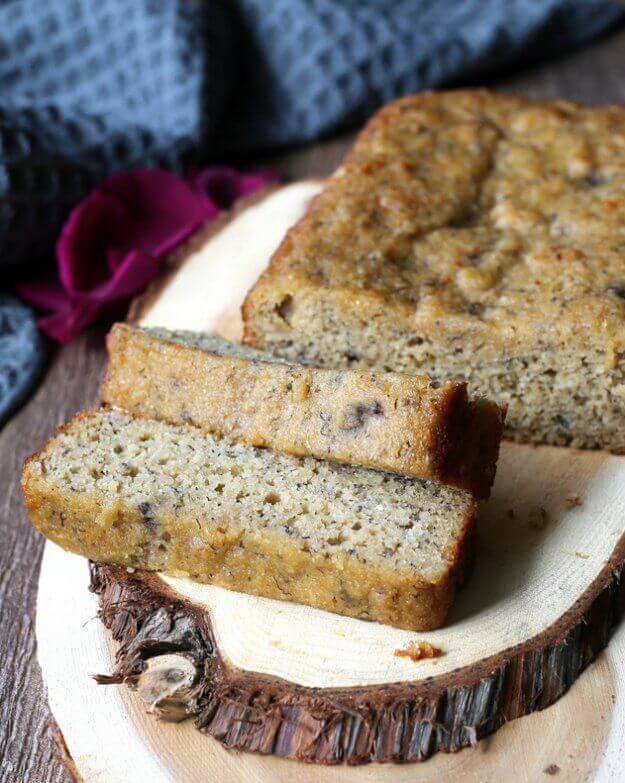 Don't you think it looks good? Well, let me try to reign myself back on track and talk more about raisins and the ingenious simple bread that is called Hobo Bread. Love the name.
I can't find any real facts behind Hobo Bread except you can cook it in a coffee can or soup cans on a campfire as a hobo might have had to do.
And maybe because many of the recipe's ingredients are the same measurement. That would be a lot easier since I presume that hobo's don't carry around measuring cups.
Maybe too because, traditionally, there aren't any eggs or milk in the recipe. Maybe it's all of the above. It's fun to think about anyway.
📋 Recipe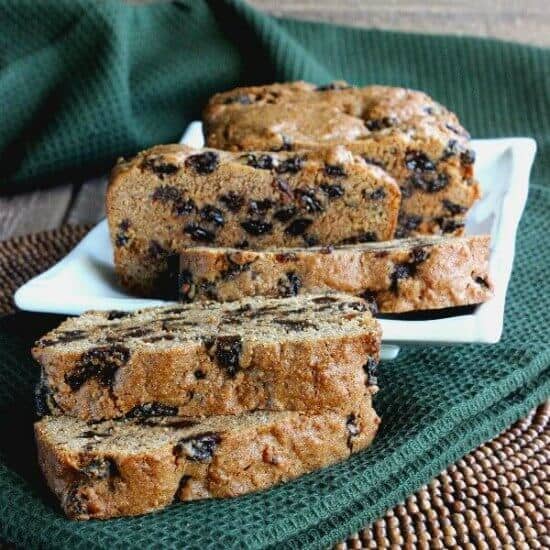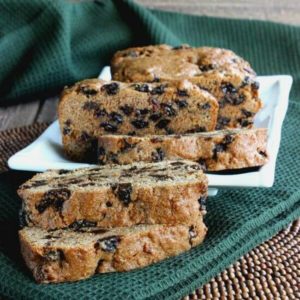 Hobo Raisin Bread
Hobo Raisin Bread is a recipe that has been passed around for half a century, at least. 5 Ingredients. 'You just have to bake this bread'.

Ingredients
2

cups

raisins

2

cups

all purpose flour

2

cups

whole wheat pastry flour

2

cups

coconut sugar

2

cups

water

2

teaspoons

baking soda

½

teaspoon

sea salt
Instructions
Lightly grease a 5" X 9" Loaf Pan.

Pour all of the ingredients into a large mixing bowl.

Mix until just blended.


Pour into the prepared pan.

Bake at 350 for 1 hour.


Cool on a rack for 15 minutes before removing from the pan.

Remove from pan and let cool completely.
Nutrition
Serving:
1
Serving
Calories:
362
kcal
Carbohydrates:
86
g
Protein:
6
g
Fat:
1
g
Sodium:
408
mg
Potassium:
353
mg
Fiber:
5
g
Sugar:
21
g
Vitamin C:
1.6
mg
Calcium:
20
mg
Iron:
2.8
mg
Store in airtight container or freeze.
The bread keeps a couple of weeks in the refrigerator or you could freeze it for a longer period of time in a rigid sided container. You can pre-slice it if you like.
See Preparing Food for the Freezer for exact directions for freezing.