Double Chocolate Brownie Stacks are layers of brownies and rich chocolate frosting plus they are sprinkled with the colors of the season.
It makes me very happy that everyone out there loves chocolate as much as I do. That way I can serve up some decadent sweets knowing that they are going to be received with welcome arms.
A chocolate love fest. That sounds good!
I do my best to add the best oils, sweeteners, and chocolate. Anything to improve and enjoy our sweet indulgences without feeling the guilt.
This post contains affiliate links. Read my disclosure policy here.
These squares are really only about 1 1/2" across, at the most, so they are not as large as they look. Of course, you can make them as big as you like.
Since they are taller you still get a really good mouthful of chocolate. But, hey! 2" square is even more chocolate!
I absolutely love fall, Halloween, and Thanksgiving and am determined to post quite a few chocolates over the next few weeks.
Don't worry, there will still be very healthy dishes in between but I decided this blog was lacking in chocolate so, lucky me, I have to fix that.
Do you know how many different kinds of chocolate there are? Luckily many are vegan and readily available.
Unsweetened cocoa powder is a must for your pantry. It sweetens beautifully with coconut sugar and even maple syrup. Dark chocolate that is about 70% or higher is a dream come true.
You can even make your own homemade chocolate syrup with this recipe.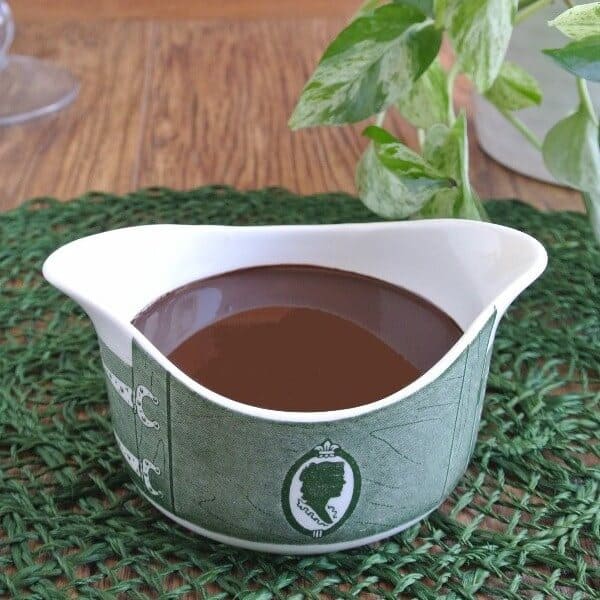 However you serve it up, chocolate is a wonderful treat.
Make sure you have some fun treats such as candy for the holiday and these Double Chocolate Brownie Stacks will fill the bill.
You can even change out the Autumn sprinkles colors for Christmas colors with the snap of your fingers. Red and green would be so pretty and the blues would too, of course.
How Do You Make Egg Substitutes with Ground Chia Seed?
A chia egg is actually made with chia seed meal/flour not the bare seed - aka ground chia seed.
The way you make meal/flour is by grinding the chia seed in a processor such as one for your coffee beans or a spice grinder.
I use mine to strictly grind seeds so that I do not mix flavors. Grind until it is a fine meal.
I do about 4 ounces at a time and keep it in a little freezer safe canning jar - in the freezer. When I need a tablespoon or so it is all ready to go.
Want to try these Double Chocolate Stack Brownies?
PIN IT

to your Desserts or Chocolate or Brownies board to save for later!
Find me on Pinterest for more great recipes!
Double Chocolate Brownie Stacks
Double Chocolate Brownie Stacks are layers of brownies and rich chocolate frosting.
Ingredients
For the Brownies
1

tablespoon

coconut oil

2/3

cup

whole wheat pastry flour

1/2

cup

cocoa powder

- unsweetened

1

teaspoon

baking powder

1

teaspoon

baking soda

1/4

teaspoon

salt

3/4

cup

coconut sugar

1/4

cup

creamy peanut butter

4

Tablespoons

coconut oil

- melted and cooled

2

substitute eggs

- I use a ground chia seed egg = 1 egg equals 1 Tbsp. chia flour and 3 Tbsp. water so double that for 2 eggs.

2

teaspoons

vanilla extract

1/2

cup

dairy free milk

1/2

cup

dairy free semi sweet chocolate chips
For the Frosting
1

cup

powdered sugar

- organic

1/8

cup

dairy free butter

1/8

cup

coconut milk

1/2

cup

unsweetened cocoa powder

- plus 2 Tablespoons

1/4

teaspoon

vanilla extract

- organic
Instructions
Mix the substitute eggs and set aside. Check out how to make ground chia seed eggs above the recipe card.

Lightly oil a 9" x 13"

baking pan

with coconut oil. You want a thinner layer of brownies so we are going for this larger size.

In a medium bowl mix the flour, cocoa powder, baking soda, baking powder and salt together.

In a large bowl use a Hand Mixer and beat the oil, peanut butter, coconut sugar and milk mixture together.

Add the vanilla and mix.

Add in the flour mixture - half at a time.

Fold in the chocolate chips.

Turn into the prepared baking pan and smooth out evenly to all edges.

Bake at 350 degrees for 15 to 20 minutes.

Cool on a wire rack.

Cut into about 32 squares.

If you are making these ahead of time for an occasion you can freeze them at this point.
For the Frosting
While the brownies are baking, make the frosting.

Cream the powdered sugar and vegan butter together.

Add the remaining ingredients and mix well.

After the brownies are completely cooled and cut into pieces - frost the top of each brownie square.

Lay one brownie square on top of another one. You will be left with about 16 double stack frosted brownies.

Sprinkle with your favorite sprinkle colors.
Nutrition
Serving:
1
brownie
Calories:
206
kcal
Carbohydrates:
24
g
Protein:
4
g
Fat:
11
g
Saturated Fat:
6
g
Cholesterol:
20
mg
Sodium:
2162
mg
Potassium:
204
mg
Fiber:
3
g
Sugar:
15
g
Vitamin A:
45
IU
Calcium:
38
mg
Iron:
1.6
mg
IF FREEZING:
You may freeze them in any of the methods shown in my article How to Prepare Food for the Freezer.
They defrost quickly so it really doesn't take any planning. Just put them in the refrigerator to defrost overnight or set out on a plate and it will take an hour or so to defrost.
I'm so torn on which other chocolaty treats to show you. Let's stick with the Halloween theme and go for Almond Joy Copycats! They're perfect!