Dairy Free Ranch Dressing is rich and creamy and simple to make. So fun and creative then use it on tacos, appetizers, salads, as a dip and so much more.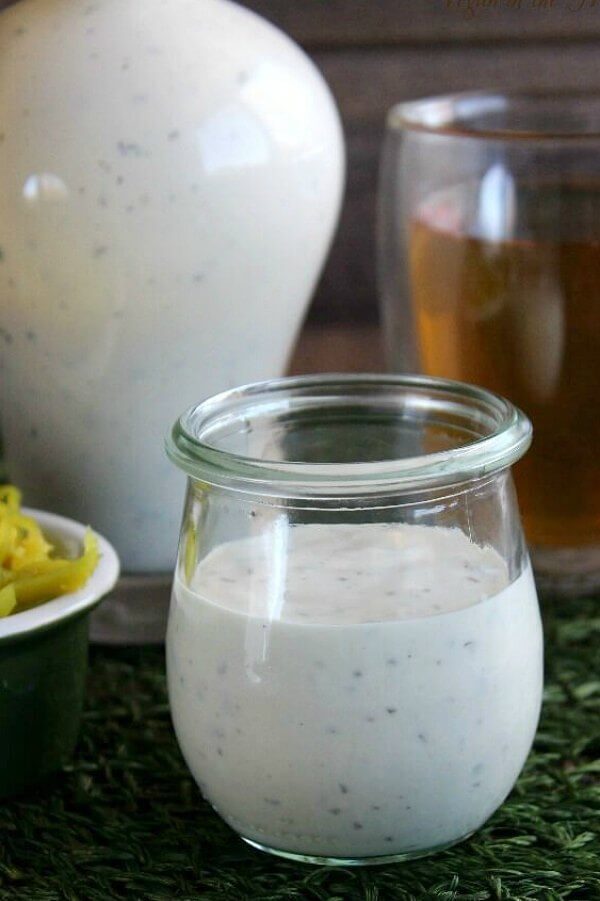 Whether it is the beginning of a new year or hovering around the holidays I am always trying to be my best self. One of the ways I can do this is by improving the way I eat.
Do you know you can have a plant-based ranch dressing with just a speck of the fats as the original? It's true!
I've mentioned before that we get a lot of families visiting throughout the year.
Something that I have missed having on hand is ranch dressing. Ed doesn't use it and I am vegan so those are good reasons why it doesn't show up in our refrigerator.
I remember, way back when, that I use to really like ranch dressing and for some reason, it seems to have become a favorite for the whole world. At least in my little world.
Since I have become so adventurous this year with homemade condiments such as my Homemade Almond Mayonnaise I thought why not tackle ranch dressing.
What Are Some Ways To Use Ranch Dressing?
Spread it on pizza crust or flatbread for a pizza.
As a dip for roasted Brussels sprouts.
In a southwest style lettuce wrap.
Drizzled over roasted red potatoes.
As a dip for buffalo cauliflower bites.
In a baked rice casserole.
Mixed into your favorite hummus.
Tossed in a bowtie pasta salad.
Tossed with pumpkin seeds and spices to roast for a snack.
Add a dollop and mix into mashed potatoes.
In fact, check out these Ranch Cauliflower Tacos! They are so good and unique!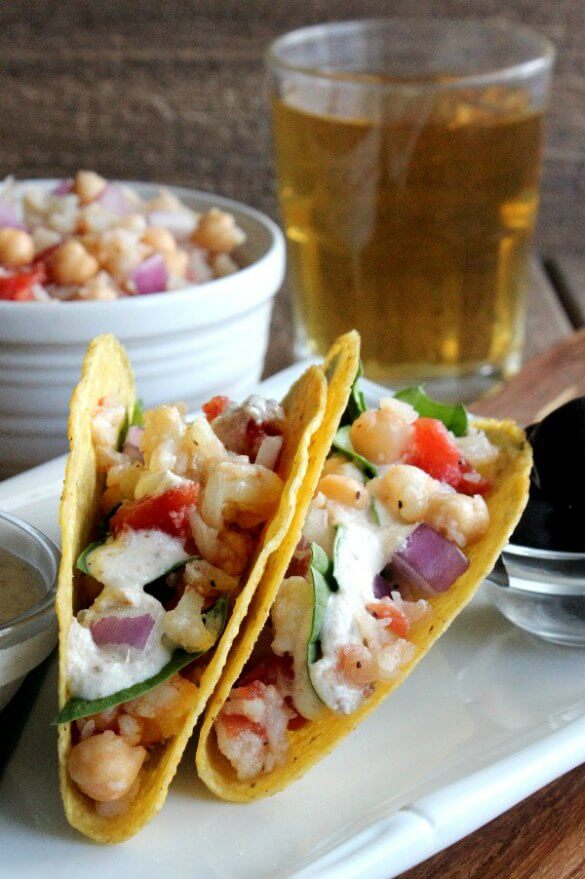 It was fun trying to figure out the seasonings for ranch dressing. I figured there was dill and probably a vinegar but the other seasonings were a hit and miss. Even when I missed they weren't too bad.
Finally, a perfect mix and the subtle flavor of apple cider vinegar really makes this ranch dressing a favorite
It is easy and delicious. I hope you will give it a try.
This post contains affiliate links. Read my disclosure policy here.
Dairy Free Ranch Dressing
Dairy Free Ranch Dressing is rich and creamy and simple to make.
Ingredients
1

cup

cashews

- soaked in water for at least 4 hours

¾

cup

dairy-free milk

- I used Almondmilk Light unsweetened

3

tablespoons

apple cider vinegar

1

tablespoon

maple syrup

2

teaspoons

onion powder

½

teaspoon

dried parsley

½

teaspoon

dried chives

½

teaspoon

dried dill weed

¼

teaspoon

ground black pepper
Instructions
Drain and put the soaked cashews in a food processor. Add all of the remaining ingredients. Process until smooth.

Add more dairy-free milk, if needed, to get the consistency of dressing.

The flavors will meld after resting in the refrigerator.for a couple of hours but you can still use it immediately.

Pour into container and store in refrigerator.
Nutrition
Serving:
2
Ounces
Calories:
56
kcal
Carbohydrates:
4
g
Protein:
1
g
Fat:
3
g
Sodium:
6
mg
Potassium:
68
mg
Sugar:
2
g
Vitamin A:
130
IU
Vitamin C:
1.1
mg
Calcium:
23
mg
Iron:
0.7
mg
This will keep in the refrigerator for about 2 weeks.
Believe me you won"t have it that long.