Chipotle Scones are a perfect side dish because they not only go with Mexican food so well but they also go with soups, stews, beans and so much more.
Chipotle Scones can be made as spicy as you want. I have used chipotle in adobo sauce and taco seasoning so there are already lots of flavors.
If you like even spicier flavors then go ahead and add another couple of diced chipotles.
Taste buds really don't need training for Mexican spiced food but it does get in your blood. I can not even imagine not having the flavors of the southwest to have, at least, on a weekly basis.
These scones are great because they not only go so well with Mexican style but they also blend with many other types of food.
I even had them alongside my Black Eyed Peas from the Slow Cooker and they were a match made in heaven.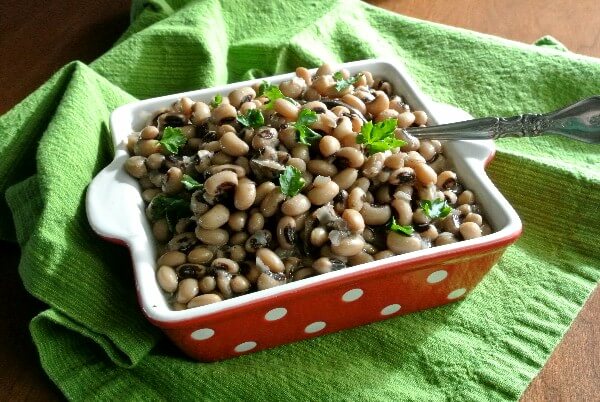 That is also because the addition of cornmeal takes them a bit towards cornbread.
So go ahead and have them with chili. Good!
I was checking out my recipes because I wanted to pick out one of my chilis for you. One that would be extra special with these scones and I realized that I have seven different chili recipes!
Now you know how much I love the chili! It was quite a decision trying to narrow them down. In fact, Chipotle Scones would go with each and every one of them.
So here's my decision - how about trying this one - Slow Cooker Black Bean Chili and serve these spicy scones right alongside. Pssst ... White Bean Chili from the Slow Cooker would be great too.
Don't forget all of the soups, stews, and beans either. I'm sure you have favorite recipes that would be perfect with Chipotle Scones.
Oh yeah, don't forget breakfast!
📋 Recipe
Chipotle Scones
Chipotle Scones are a perfect side dish because they not only go with Mexican food so well but they also go with soups, stews, beans and so much more.
Ingredients
1

egg replacer, - mixed per the instructions on your package, I used a chia seed egg

4

ounces

dairy free cheddar cheese, - a firm cheese that you can process into small bits or grate

2

cups

all purpose flour

½

cup

yellow cornmeal

1

tablespoon

baking powder

½

teaspoon

taco seasoning, - here's a homemade recipe

¼

cup

dairy free butter, - cold and cut into pieces

¼

cup

dairy free milk

2

tablespoons

chipotle peppers in adobo sauce

- finely chipped
Instructions
Mix the one egg replacer and set aside.

Grate the cheese or you can pulse it in a food processor to chop it up into little pieces. Set aside.

Mix together flour, baking powder, cornmeal and taco seasoning.

Add the cold butter to the flour mixture.

Cut in with a pastry cutter until it resembles coarse meal or as I call it, small crumbles. You can also use a food processor to blend it all.

Add the cheese and mix in.

If using your hands - When I am cutting the butter and cheese into the flour I always stop when it gets closer to the end and use my fingers. I use a pinching and rolling motion and it gets blended perfectly.

Add the dairy free milk, chipotle and egg replacer to the dough mixture.

Mix until just blended.

Turn out on floured board.

Knead 4 to 6 times until it, sort of, forms a ball.

Divide in half.

Make two rounds about 5" to 6" in diameter on a greased baking sheet.

Cut into 6ths but not all the way through.

Brush the tops of the scones rounds with a little bit of dairy free milk mixture.


Bake at 400° for 20 minutes.
Notes
IF FREEZING:
After they have cooled you may freeze them in any of the methods shown in my article Preparing Food for the Freezer.
They defrost quickly so it really doesn't take any planning. The microwave will also zap them in 10 to 15 seconds. For a fresh out of the oven feel you can bake them at 350 for about 8 minutes.
Nutrition
Serving:
1
Scone
Calories:
171
kcal
Carbohydrates:
23
g
Protein:
3
g
Fat:
6
g
Saturated Fat:
1
g
Sodium:
143
mg
Potassium:
144
mg
Fiber:
2
g
Sugar:
1
g
Vitamin A:
170
IU
Calcium:
57
mg
Iron:
1.4
mg