Blanching vegetables is an easy step but a necessary one when you are planning to freeze fresh vegetables.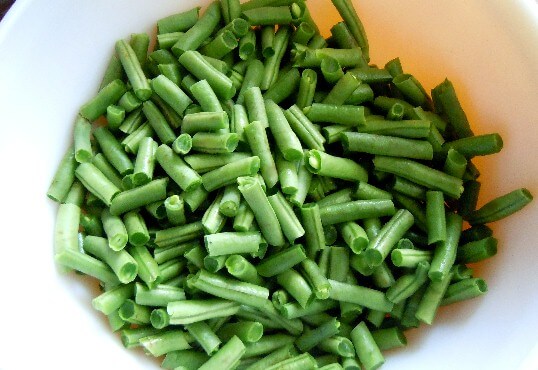 Get a pot that is large enough to hold your vegetables and 'water to cover'. While the water is coming to a boil - clean and prepare your vegetable.
When the water is at a boil - plunge in your vegetables.
Cover and set the timer as soon as the water starts to boil again.
Set up a big bowl of ice water for cooling down the vegetables.
Drain the vegetables and immediately put into a large bowl of ice water. Leave for a few minutes.
Take the vegetables from the cool water to layout and pat dry.
Pack in the container of choice. All done.
This blanching vegetables method kills the enzymes to keep the veggies from spoiling. It also sets the color for freezing.
Below is a list of blanching times (in minutes) for specific vegetables.
Asparagus 3

Bean sprouts 4

Black-eyed peas 2

Broccoli spears 4

Brussels sprouts 3

Carrots (½" slices) 3

Carrots, whole baby 5

Cauliflower (florets) 2

Corn 3

Corn on the cob 7

Green beans 2

Green peas 2

Lima beans 1

Mushrooms 4

Okra 4

Onions 4

Spinach 2

Summer squash - ½" slices 2

Winter squash 5
Click on any of the links below for the nitty griity of freezing:
Blanching Vegetables (this is the page you are on)