Almond Butter Protein Bars are quick and perfect for anytime of the day. The ingredients are simple and varied for all around flavor – packed with a punch of wonderful nutrients.
There are no negatives about protein bars. Besides being easy to make they are handy when you need a quick snack and don't want junk.
Fruit is always great but sometimes you need some extra protein for the health of your body. And … they are much cheaper to make than to buy.
If you're a chocolate lover, like a lot of us, you also have the option of adding any kind of chocolate you like. Hey, it has antioxidants.
All kidding aside – they really do help you keep your hunger at bay in a good way.
Almond Butter Protein Bars to the rescue!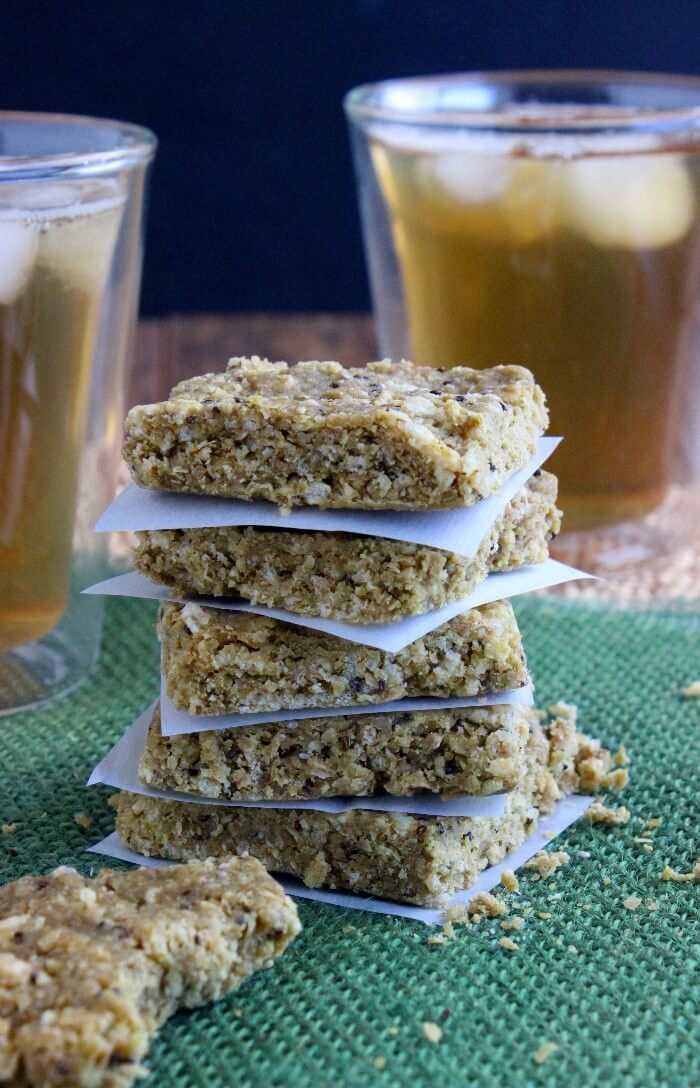 What Other Homemade Breakfast Bars Are There for Variety?
You came to the right place. Not only are snack bars delicious but you can freeze them for On-the-Go saviors.
Cranberry Date Breakfast Bars has three different kinds of dried fruit inside.
There are lots of bars that also seem like dessert even though they are perfect to have with coffee or tea.
Irish Blackberry Cakes are one of those. It's called a cake but can be handled and enjoyed like any other bar.
Just for a visual I'd love to show you a picture of the Cranberry Date Breakfast Bars. Here they are!
As you can see they look mighty tasty too. A plus for these Cranberry Date Breakfast Bars is that they're No Bake! Sometimes you just don't want to heat up the kitchen.
Helpful Tools:
An 8″x8″ baking pan is a must. I love the straight vertical sided ones.
For easy removal parchment paper or waxed paper is great. Lay it down the center of the pan, only, and let the ends come up over the two opposite sides. This works as a handle.
Stainless steel is a favorite of mine and these measuring cups will last forever. There are six sizes and they even have six measuring spoons to go with them.
Super easy, eh? How can you beat bran and extra protein for breakfast. There's lots of fiber and you'll be feeling satisfied and fortified.
Bring them in the car too for a day road trip for you and for the whole family. It will even make it more fun to have a little snack while you're all playing the game "count the different states license plates'.